2014: beauty trends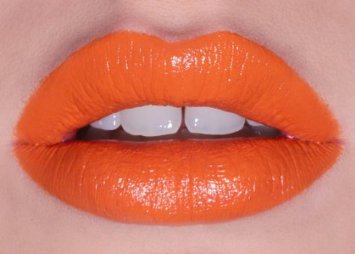 This is the original draft of a piece I wrote for the Times last weekend. Warning: it's quite long.
Orange lips: These were everywhere on the catwalks, and will be all over us all by summer. Start with a gloss if the mere thought of orange makes you feel all shy and work your way up to a full-on, densely pigmented matte number… you might just come to love the fresh look and the way it brightens the complexion.
The other big make-up trend from the spring/summer catwalks was colour-wash eyeshadow, a slab of blue or green used all across the upper lids and often up to the brows. Pretty, but not a look that's advisable for anyone over 20, especially not if you've already picked up on the orange lips.
Eyelash treatments rather than extensions: Whatever your lovely lash-extension lady tells you to the contrary, hear this: lash extensions will ruin your natural lashes. Even Sue Marsh, formerly the high priestess of extensions, has turned her back on them and will only fit them as a one-off (say, for brides). Instead, she has got her faithful followers using Mylash (£200 for a bottle that lasts for months, suemarsh.com), which contains bimatoprost, the drug that is known to enhance lash length and colour, then she perms and tints those longer natural lashes for a more natural-looking type of lash perfection. suemarsh.com. If you prefer a more natural route, try conditioning your lashes with almond oil (if they're in good condition, they won't fall out so quickly, so might grow that fraction longer).
Makeup that thinks its skincare, and vice-versa: From the latest make-up that contains more anti-ageing serum than most anti-ageing products used to (By Terry's Terrybly Densilis Wrinkle Control Serum Foundation, which is 50 per cent wrinkle-busting ingredients, £75, uk.spacenk.com, and Estee Lauder's new Pure Colour Envy lipsticks, £20, which are packed with moisturising hyaluronic acid) to the latest skincare that behaves like makeup – Dior's new Dreamskin (£79) which gives skin long term beauty boosting effects along with instant skin-optimising for such an airbrushed look that you won't need make-up. It's such a noticeable trend that market monitors Mintel have termed it 'Mixologiste', a blurring of lines between skincare and colour cosmetics that takes the technology from one area and applies it to the other, to come up with brand new products (clever thing to do in a saturated market).
Anti-ageing, without needles: For many women, any treatment that requires needles is a step too far (unless it's beauty-acupuncture, but that's another story). Recognising that, the latest trend in anti-ageing is for high-tech treatments that don't involve injections. That means peels for brightening and de-wrinkling the skin (try Dr Rabia Malik drRabiaMalik.com), or treatments like Endymed, the latest incarnation of radiofrequency treatments that 'shrink-wrap' your face by tightening up the skin while stimulating the growth of new collagen (from £500 per area, at waterhouseyoung.com).
Instant red-carpet skin… …done with super-high-tech brightening and lifting facials such as the Hydrafacial, which uses a high-pressure jet of water to exfoliate, deep-cleanse, refine contours and even deliver treatment serums deep into the skin (from £98, hydrafacial.co.uk). Other celeb-favourites for pre-party-prepping are Intraceuticals (and Venus Freeze (from £130, at Neville's nevillehairandbeauty.net) and Intraceuticals (around £200, intraceuticals.com for clinics). Your friends will think you must have sneaked off for a week's detox when they weren't looking, and possibly had a spot of work done, too.
Biotech skincare: While many brands are frilling around with stem-cells (taken from apple-trees, mostly; I'm still not totally convinced that what helps plants to repair themselves has the same effect on human skin, but hey), and while the swirl of issues around nanotechnology in skincare (is it safe? is it effective? or counterproductive?) hold back development in that avenue, the forward-looking money is on growth factors, substances which occur naturally in skin, diminish with age and which, when replenished, stimulate the skin to repair itself and behave like younger skin. It sounds amazing but is it even legal? Technically, cosmetics — and face potions are cosmetics, not medicines – should only have temporary effects on the surface of the skin, not make far-reaching physiological alterations within the skin, though that is exactly what most modern skincare puports to do.
'But we're not claiming anything,' says the charming Dr Ahmed Al-Qahtani, pioneer of growth factor technology, with an inscrutable smile, when I put this to him. He has created a range called AQ Skincare Solutions which, in clinical trials, improved wrinkles, dark circles and skin texture by some 92 per cent after six weeks' use. 'We just say the product helps with 'rejuvenation'…' Yes, slightly scary, but just imagine if it works (I've got a bottle. I'll let you know). £157 from aqskinsolutions.co.uk.
Instant body-shrinking: Painless, almost instant body-shrinking: it all sounds a bit bionic, if not impossible, but all the laser-fat-busting and cryo-fat-freezing of the past few years have come of age in the form of treatments that really work – at a price. There's the VelaONCE – a real Little Black Dress treatment, in that you will lose at least 2cm instantly off your tummy or your thighs, and more over the next few months (you only need one treatment, from £350 per area, karidis.co.uk). CoolSculpting (fat-freezing) gets great results, too, on areas of 'grabbable fat' and some clinics, like Tracy Mountford's Cosmetic Skin Clinic (cosmeticskinclinic.com, from £400), have honed their techniques to get almost twice the fat-busting results of other clinics.
And fat-dissolving injections are back. There was a brand called Lipostabil a few years ago which was eventually banned, but a similar product has just been launched (in the UK, and given that the unregulated UK market is like the Wild West for cosmetic procedures, I'm not sure I should even tell you its name in case it turns out to be dodgy. (OK, it's Aqualyx). But I thought I should mention it, since ways to banish fat without dieting are so tempting.
exercise – Fast-blast classes: You thought spinning – cycling on those stationary bikes – was dull? Not any more. Former Olympic-squad rider and top personal trainer Tim Weeks is heading up the team at Psycle which aims to do as much to inspire your mind as your body with fab soundtracks (from February, £20 for 45 minutes, psyclelondon.com). Prefer interval-training with a ballet-barre to hand? Then what about 30-minute Barrecore Express classes (£18, barrecore.co.uk) or online classes lasting from 25 mintues for an intense workout. Or 45-minute pilates at Indabayoga? Thanks to the fierce precision of instructor Anthonia Ptohides, you'll find 45 mins is more than enough indabayoga.com).
If dance is more your thing, try Fitsteps, a brand new, energetic dance workout that is springing up country-wide. Devised by Strictly professional dancers Natalie Lowe and Ian Waite, along with former contestant Mark Foster , you'll dance your way to a six pack in a fun and music filled 45-minute class through classic Latin and Ballroom moves (visit fitsteps.co.uk to find a local class). Expect to be dripping by the end.
Exercise – think small… or find a smaller gym: the latest ones are small, discreet and luxurious, like the Library (theLibraryGym.com in Notting Hill) or David Marshall's new BodyDoctor gym in South Audley Street (bodydoctor.com, opening January). Even smaller are pop-up classes in hot yoga (hotpodyoga.com) or at Battersea Power Station (movepopupgym.com) Or just wear your weights to maximise the effort you're putting in to walking the dog with a new range of slick, weighted gear from ExoFitness.co.uk, arriving in the spring.
Popping beauty pills: Putting on face creams on your skin is only part of the modern beauty equation. You need to pop the right pills, too, to improve your chances of beauty that starts on the inside. We love Imedeen (imedeen.co.uk), Dovespa (dovespa.co.uk) and Purelogicol (purelogicol.com) which all can boast clinical trials showing that their products do actually work to firm, densify and de-wrinkle the skin. You might like Archeia Minerals (created by a trichologist and a research biologist; lousy packaging but a great product) though the one that has created the most fuss in the beauty-sphere is Collagen-Shots.com, a powder that you mix up and knock back to boost your skin from the inside out. It's too small a company to have forked out for (pricey) clinical trials, but so many beauty mavens swear that it has smoothed their skin and even softened their elbows that you need to try it, if only on the if-you-can't-beat-them-join-them principle.
Spa @home: People just aren't going for spa days like they used to – viz the demise of the much-loved Sanctuary in Covent Garden, which will shut for good in May. We're turning to companies that deliver therapists to your door, like Bodyflow (bodyflow.co.uk, awesome reflexology and massage) and Perfect 10 (everything; perfect10mobilebeauty.co.uk) and turning our bathrooms into spa-th-rooms (sorry, awful pun, but it's definitely a trend) and spending our cash on luxe-smelling products. Liz Earle is launching bath and body products in March; Sanctuary Spa has glorious-smelling Cocooning Body Butter (£8 at Boots), and Elemis, not one to let their hold on the category slip so easily, have come up trumps with a superb new Jasmine and Rose Bath Milk (from March, £42, timetospa.co.uk). For an even bigger treat there's the glorious Vetia Floris Sculpting Body Cream which costs 170 euros, almost as much as you might spend on a spa day. vetiafloris.com.
Cold-pressed green juices: Forget smoothies and fruit juices (crammed with sugar, which is B-A-D for your complexion as well as your blood-sugar levels, and encourages your body to store fat); these are juices that major on green veg like kale, and maybe shove in the odd handful of seaweed powder for good measure. But they're very good for you (just think of all those antioxidants!) and made by the right people, taste not half bad, either. January sees the opening of Roots & Bulbs in Thayer Street, Marylebone (rootsandbulbs.com), where the juice menu is concocted by uber-nutritionist Ian Marber; other, home-delivery options include PureEarth.co.uk and PlenishCleanse.com
Hair – get a real cut: 'It's all about the return of The Hair-Cut,' says trend-meister Luke Hersheson. 'So goodbye to long, one-length hair and hello to something that's got real character. But it's not like when everyone had the same Jennifer-Aniston 'Rachel' cut in the 90s.' Hersheson's salons offers a menu of such characterful looks; you choose your bob or your shag, and they'll give you a version that suits you, rather than a one-size-fits-all chop.
Colourwise, well, there's a lot of spray-in pink around for the very young but the big news, dye-wise, is that Procter & Gamble scientists have come up with a less-allergy-provoking dark hair dye molecule to replace the dreaded PPD (para-Phenylene diamine, which provokes so many serious reactions) and are gradually working it into all their dark dye formulae; the first version of these colours, Innosense, from Wella Professionals, will be available in salon from January. (And it's not just a token 'free-from' – it gives excellent results that meet the exacting criteria of hair-colour-supremo Josh Wood. 'Like most incredible new inventions, it just works brilliantly,' he says.)
Mindfulness: Because the body-beautiful is all very well, but to cope better with modern life, you need a beautiful mind, too. It's not about chanting or emptying your mind; it's about getting into the habit of stepping back from the hurly-burly of daily life and becoming aware of what's going on in your head. Headspace, the meditation app set up by former Buddhist monk Andy Puddicombe, is becoming ferociously popular (getsomeheadspace.com) while Dr Danny Penman's book, Mindfulness: finding peace in a frantic world, (Piatkus, £13.99) has become, as he puts it, 'the world's most unlikely bestseller'. Both these make the daunting prospect of 'taking up meditation' as easy as just sitting down and being quiet for a few minutes. You know you want to. And it feels beautiful.
One trend to skip – 'intimate beauty' aka all manner of ways to spruce up your lady parts, from steam cleansing to non-surgical tightening. I kid you not. Presumably these may catch on with the nation's vajazzlers but frankly, I'd rather not even think about it.