ABSOLUTION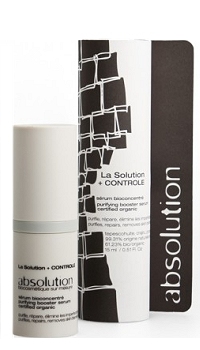 What is it? It's an organic, unisex skincare line from France that aims to correct a multitude of skin concerns, and claims celebrity followers such as Kate Moss and Kristin Scott Thomas.

What's the USP? As a brand they describe themselves as having the edgy, trendy, fashionable and iconic traits of Kate Moss and the sophistication, healthy, wholesome traits of Kristin Scott-Thomas. As your skin is constantly changing, the idea of the products is that you mix and match what your skin needs at that specific time.

Hero product? The products are really designed to be used together to get ultimate results but Creme Riche (£59, kloodos.com) together with La Solution Anti-Age (£59) targets a myriad of issues connected to ageing.
Why the name? The dictionary definition of the noun 'absolution' is 'Formal release from guilt, obligation or punishment.' In other word this brand aims to release you from all the previous 'sins' you may have inflicted on your skin as well of relieving you of any guilt related to the environment — the products are 'highly organic', too.


How new is it? It has just relaunched in the UK.