AEDOS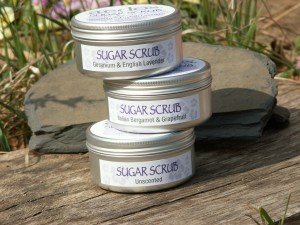 What's the USP? Natural skincare to enhance wellbeing and soothe the soul: a lovely mission statement for a lovely brand created by Sandra Elston, who used to work in insurance but now makes her Aedos products full time – at home and by hand.
Hero product? The Sugar Scrub (£8.50, www.aedos.co.uk), which contains organic Fairtrade shea butter as well as organic cocoa butter and cherry kernel oil. There's an unscented version as well as a geranium-and-lavender one, and a bergamot-and-grapefruit one; also the Dreamtime Bath Oil (£12.95), which received a Commendation from the judges at this year's FreeFrom Beauty Awards.
Why the name? 'Aedos is the Greek goddess of humility and respect,' says Sandra. 'We aim to embody these values in Aedos by respecting our beautiful planet and it's people.'


How new is it? Launched in 2011 at Shipbourne Farmers' Market, and now gaining wider recognition.

I'd try…? The Face Oil, £15.95, which was also been shortlisted in this year's FreeFrom Awards, and which leaves skin feeling nicely nourished without going greasy.