AFRICAN BOTANICS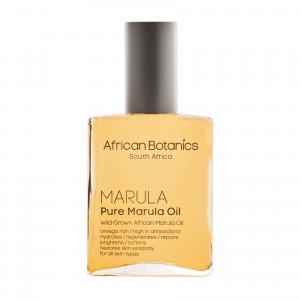 What's the USP? High-quality haling and medicinal active botanical ingredients, and essential oils, to help regenerate skin… all derived from the 'pure floral wealth of southern Africa'.
Hero product? Marula oil, a nut oil with a very fine molecular structure, which means it absorbs really well into the skin, along with all the essential fatty acids and vitamin E that it contains. It takes 1kg of kernels to produce a bottleful of the oil, and it's one of those small-scale industries that helps empower a community, so it's a thoroughly good thing in more ways than one.
Why the name? To reinforce the idea of its heritage.


How new is it? Launched in the USA last year, and in the UK last autumn.

I'd try…? It's got to be that Marula oil. There's a neroli-fragranced version which is very popular but I prefer the standard one – which is great for everything from calming stressed skin to smoothing rough hair. £60, at SpaceNK