ANESI CELESTIAL SECRET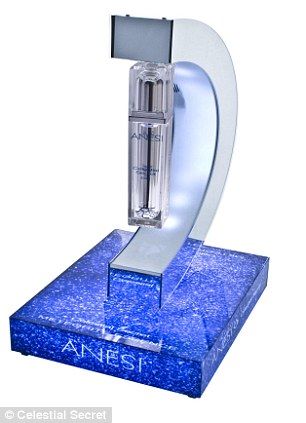 What is it? It's the self-proclaimed "world's first anti-aging cosmeceuticl elixir originating from outer space". It includes a professional spa treatment, made up of four professional-only products applied with a signature remodelling, anti-stress massage and anti ageing youth elixir.
What's the USP? It contains the latest miracle ingredient – powdered meteorite! This spatial ingredient is chock full of minerals including a high percentage of calcium, iron and magnesium as well as semi-precious stone extracts such as haematite, olivine, smithsonite and magnesium.If you're wondering where these meteorite come from, well Anesi claims to employ nomadic tribes to scour the sands of the Sahara for meteorites to pulverize and process.
Hero product? The Celestial Secret Elixir (£240, essentialbeautysupplies.co.uk) which repairs and rejuvenates the skin's moisture barrier for firm, luminous, and youthful-looking skin.
How new is it? It launched at the end of last year in the UK