Once we are into the tail end of autumn, like now, skin often ends up looking dry and dull – so here is a brilliant selection of products to freshen up your complexion. I've chosen a refining polish to clear away dead skin cells, a replenishing moisturiser and startlingly good flash-firming neck gel.
This boxful is, as always, an excellent bargain. These products are worth £100 and they're yours for £25 plus £4.99 p&p. If you want to cut to the chase, the link to buy is here
And here below are a few more details about all the products and why I have chosen them.
Su-man Refining Facial Polish/ 125ml/ RRP: £38
Exfoliating is the quickest way to freshen up your skin by clearing away the dead skin cells that are cluttering up the surface of the skin and making it look dull. This lovely product from top facialist Su-Man Hsu is unusual in that it doesn't contain any of the small scrubby particles that you get in most physical exfoliators, nor does it contain any acid exfoliators. It's a light gel that you massage onto dry skin, and as you massage it around, it grabs onto all the dead skin cells and rolls them up into tiny, grubby parcels, which you then just rinse away, leaving your skin beautifully smooth. That means it's a nice one for all skin types, including sensitive ones.
Gatineau Firming Throat Gel/ 50ml/ RRP: £48
This is a great flash-firming serum for those of use whose necks are past their prime because it provides an instant smoothing and tightening effect. It's a gel-serum and as you spread it over your neck, it tenses and smoothes the skin as it dries. A real confidence-booster.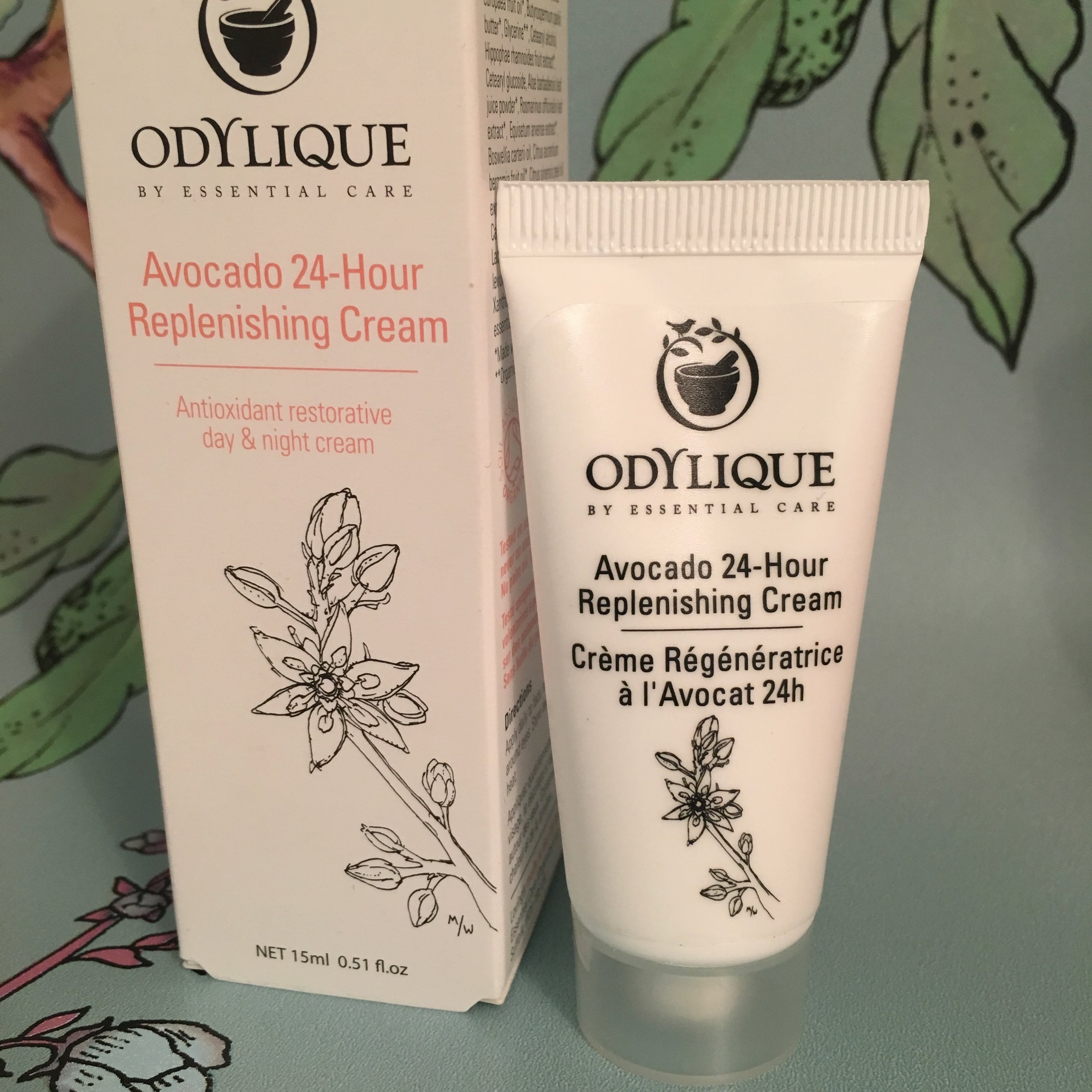 Odylique Avocado 24-hour Replenishing Cream/ 15ml/ RRP: £8
This is a light and vitamin-rich moisturiser which is 100% natural rating from the Soil Association (it's 94% organic, too). The key ingredient is avocado oil which is high in vitamins A, D and E and it has omega-9 fatty acids to help skin regeneration. If you don't know Odylique, it is a brilliant brand that has spent 30 years working out the best way to care for reactive skin – that's skin that gets a bit irritable and stressy more easily than it should.
and an added extra treat…
Then we ALSO have a sachet of SEACRET Mineral Rich Body Mud for when you have time to enjoy a bit of a home spa. So you apply this all over, leave it on for 15 minutes so you need your bathroom to be nice and warm, then rinse off and it will give your skin a gentle exfoliation and leave it lovely and soft, too.
So those are your after-summer skin savers, the collection is worth £100 and it is yours for £29.99 including postage and packing.
Here's the link to buy again http://allboxedupco.myshopwired.com/christmas-2017-beauty-grooming-offers/alice-hart-davis-autumn-skin-savers
And here's a video of me talking through the products.