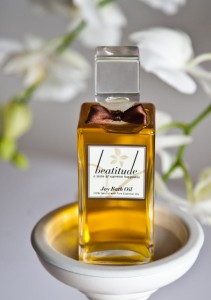 BEATITUDE
What's the USP? A small but perfectly-formed and British collection of bath oils created by aromatherapist Rebecca O'Connor.
Hero product? Joy Bath Oil (£34).

Why the name? Because it means a state of bliss, which is what you'll be in after a bath with one of them.


How new is it? Launched in 2012, now being brought to wider notice having been included in the carefully curated selection of products on myshowcase.com.

I'd try…? Whichever fragrances take your fancy. Joy is all citrussy zest, with petitgrain, bergamot, orange and mandarin; or there's Peace (ylang ylang, petitgrain, cedarwood, mandarin) or Patience (rosemary, ginger, juniperberry and lavender).