BENECOS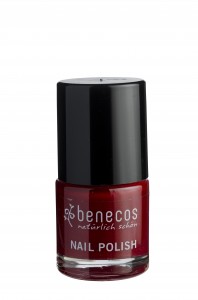 What's the USP? A range of makeup, skincare and nail polishes containing high-quality natural and organic ingredients and no 'nasty chemicals'. Apart from the nail polishes all the products are certified natural by BDIH – an international organic and natural cosmetic standard, which means the ingredients are from a plant or mineral source, are free from petroleum, GM or synthetic ingredients and the packaging is recyclable and minimal. All that and they are extremely affordable too.
Hero product? The range of 16 nail polishes which are free from formaldehyde, toluene, phthlates, camphor and colophony – five chemicals which have traditionally been used in nail polish manufacture.
Why the name? Benecos means 'good cosmetics' ('Bene' = good …)


How new is it? Launched in April 2013

I'd try…? The Natural Compact Powder, (£6.95, www.benecos.co.uk) which not only comes in five different shades but is an absolute steal for a natural pressed powder.