BIO2YOU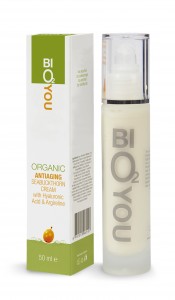 What is it? Organic skincare for common skin complaints… from dry skin to anti-ageing.

What's the USP? Keeping skincare organic, and harnessing the power of seabuckthorn (a popular anti-ageing ingredient just now; it contains a good deal of vitamin A, vitamin C and vitamin E and is rich in Omega 3,6,7, and 9, too).

Hero product? Anti-ageing Seabuckthorn Cream with Hyaluronic Acid, £19.95
Why the name? Devised by its Latvian founder to emphasise the product's natural-and-organic credentials.

How new is it? New in the UK this year.

I'd try…? That anti-ageing cream, though the Skin Mask comes a close second and won a commendation at the 'Free From' Skin Care Awards this year. Find it at www.remedynaturalproducts.co.uk