BLOOM AND BLOSSOM
What is it? Gorgeous, and British, mother-to-be/ mother-and-baby brand founded by two sisters-in-law.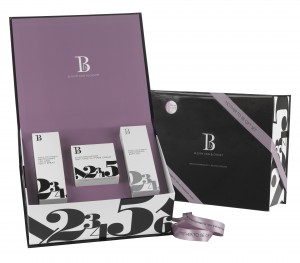 What's the USP? Maternity skincare that gives maximum results with the minimum ingredients — and, naturally, no parabens, mineral oils, sulphates, synthetic fragrances or colourants.
Hero product? Mother-to-be gift set, £45, at John Lewis, SpaceNK and www.bloomandblossom.com
Why the name? To reflect the glorious condition of a thriving mother-to-be…


How new is it? Not completely new, the brand has been around for a few years and has become well enough established to win a coveted CEW award for Best New Brand 2012. But definitely one you should know about. The quality of the products is excellent so they're lovely to use, and the results-driven ethos means they do their job, beautifully.

I'd try…? The Gentle Scalp Oil, £16, an easily absorbed blend of plant oils (how I wish this had been around all those years ago when my kids were babies. It's brilliant for cradle cap).