BODYFLOW REFLEXOLOGY
(If you want the short message, this is a brilliant treatment particularly if you've got yourself all wound up and need someone to press the de-stress button. Here's the website. If you want the longer version, read on…)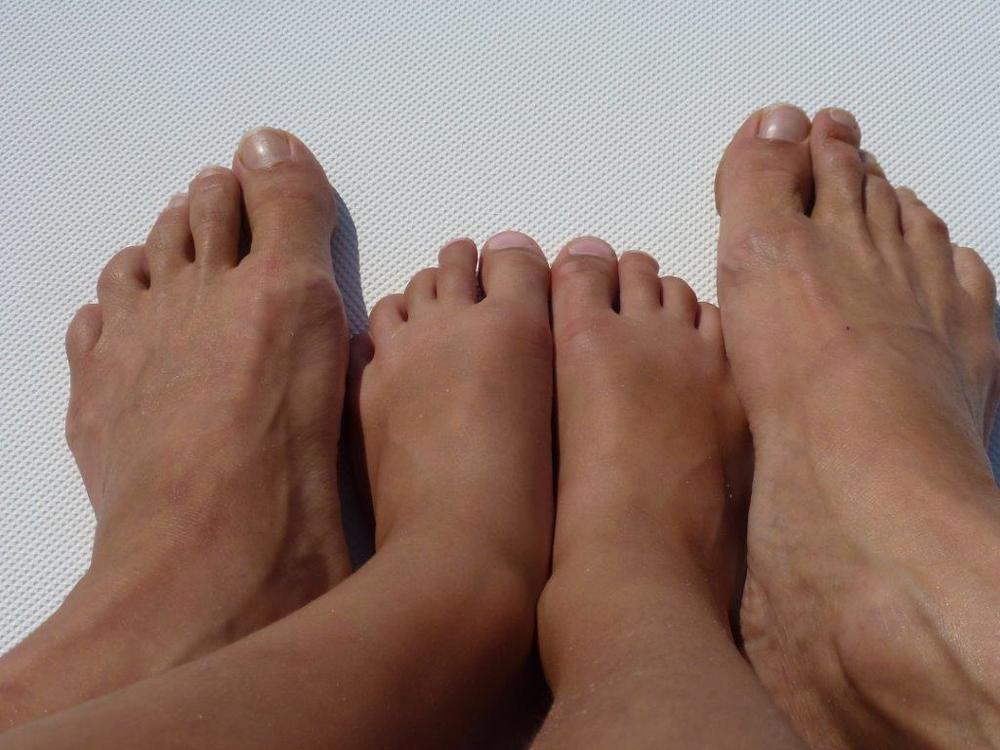 LAST SATURDAY, I woke up feeling very strange – as if my legs and arms were made of lead, weighted down onto the bed. I wasn't ill, I hadn't been out partying – in fact I'd been flat out asleep for the best part of 12 hours; it was just the extraordinary knock-on effects of a treatment with reflexologist supreme, Gemma Ireland.
Gemma has been practising reflexology for some 15 years and her skill at it, combined with her innate abilities as a healer, makes it a powerful proposition. Like her grandmother, Gemma has always had healing hands, the sort that could disperse her mother's headaches when she was only a child, but she spent a few years in other jobs before the urge to train as a reflexologist got the better of her.

I've never been a great one for reflexology, having had a few unimpressive treatments way back when I used to write more about 'alternative' therapies, though I'm a fan of the brilliant Rosanna Bickerton, who offers a very different, less pampering style of treatment. I wasn't sure what to expect with Gemma, although she comes so highly recommended I was thrilled just to have the chance of a session with her. There are eulogising quotes on her website from actress Kristin Scott Thomas, who had Bodyflow treatments to keep her strength up during a demanding West-end theatre run, fashion designer Alice Temperley who gets Bodyflow people into the office to give her staff massages in their chairs, and personal-trainer-to-the-stars James Duigan.
Bodyflow treatments take place in your home or workplace and I'd got as far as tidying up downstairs before Gemma arrived, so was a tad disconcerted to find that she thought it better to treat me in my bedroom (because it was still, as ever, a mess), but Gemma is far too professional to be distracted by her surroundings and pointed out that I was likely to fall asleep, so I tucked up under the duvet, stuck my feet out at the corner, and there followed, as Tatler magazine puts it, '60 minutes of mind-bending foot-therapy'.
It's hard to say what was going on, but it was fabulous. Much of Bodyflow's work is to help with fertility; I was just looking for a bit of down-time, though Gemma also kindly picked up and tackled a number of issues (tight neck, back and hips and, eek, dehydration). As Gemma worked on one foot, then the other, I became more and more relaxed, and realised, half-way through, that I wasn't sure that I could have moved my legs even if I'd tried, so leaden did they feel. 'And your arms?' asked Gemma. They, too, felt as if they were pinned to the bed. After Gemma left, I was severely tempted to stay flat out in bed, but my mind felt lively enough so I hoisted myself as far as my desk and managed to work all afternoon, but by the evening, I couldn't summon the brainpower even to watch TV, and was in bed by 9pm, my limbs again dragging me downwards into the mattress. Perhaps this is what it means to sleep like a log. At any rate, it's powerful stuff.
Bodyflow therapists/teachers cost £90 for an hour and £120 for 90 minutes – for reflexology, all massages, yoga and Pilates. Gemma charges from £120, depending on the distance. Therapists cover the whole London area and can sometimes go further afield. You can book via the website www.bodyflow.co.uk , or call : 0207 350 1865, 07958 623 120, or email: info@bodyflow.co.uk