BRITISH BEAUTY BLOGGER COLLECTION FOR MARKS & SPENCER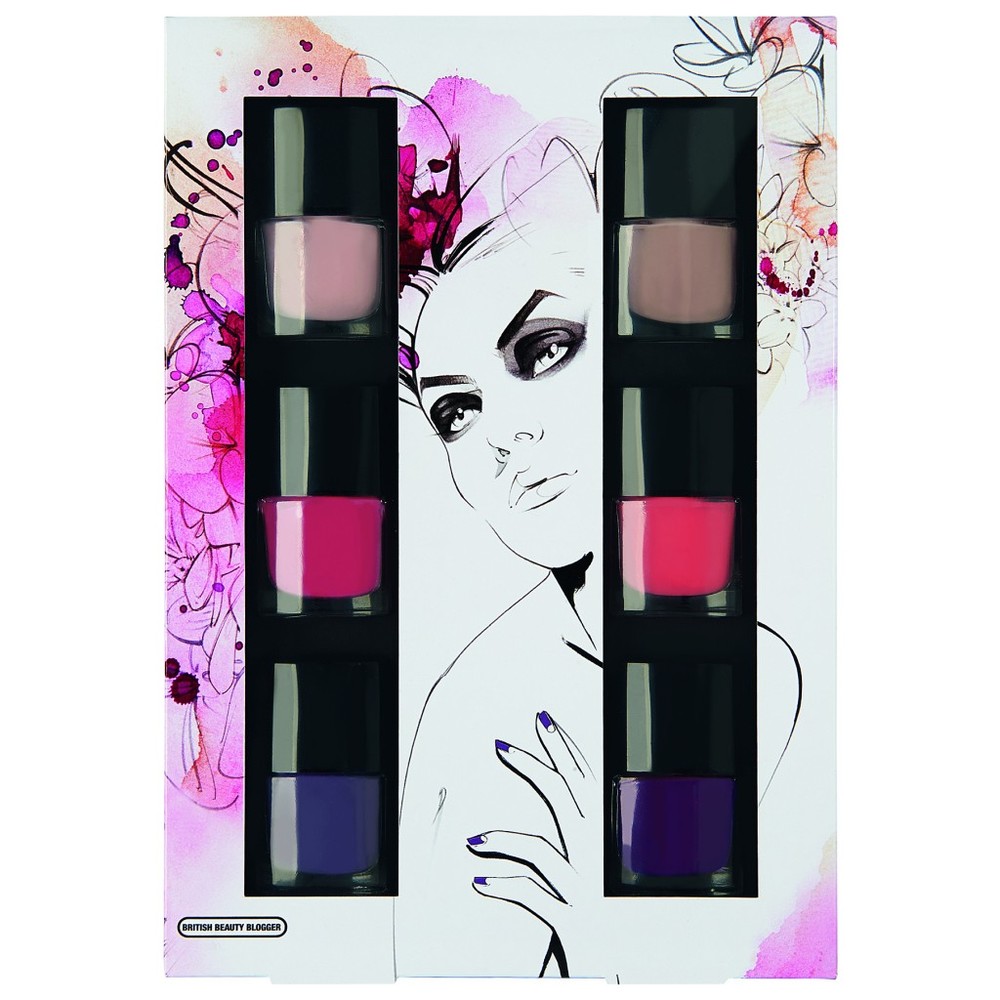 JUST to whet your appetite before its launch next week… these are some of the fab products resulting from the collaboration between Marks & Spencer and Jane Cunningham, better known as the formidable and indefatigable British Beauty Blogger.
Jane has vast experience as a beauty writer, blogger, vlogger, social media whirlwind and all the rest, and has taken a typically no-nonsense approach to creating a neatly-edited bunch of products which will be available in M&S beauty halls and online from next Friday (9th Oct). There are super-wearable cheek and eye colours (£14 for a six eyeshadows and a blush), nail varnishes (£14 for six) and a bronzing duo (£15, with a kabuki brush), all done up as gifts in gorgeous packaging adorned with striking designs by Nuno Da Costa, though I'd hazard a guess that most of them will be bought for what you might call 'self-gifting'.
My favourite pieces? The Eyeliner Pencil Collection, a set of eight pencils including black, brown, charcoal, bright blue, navy, lilac, greeny-turquoise and a particularly covetable black sparkly number, ideal for anyone like me who fancies a bit of sparkle but doesn't think she should take it too far (and it's only £14. Yes, for eight pencils. I'd happily pay £14 for that black sparkly one alone).

I particularly love the Lip Colour Trio, a red, a browny-nude and a pink which don't look hugely exciting until you try them on, when the bright colours really sing and the nude turns out to be a comfortingly discreet, barely there lip enhancer. I'm slightly at a loss as to how to describe them because while they are designed as twist-up crayons, the colour they give is way better than many crayons out there (they're 'glossy lip crayons', I've now been told. The formula is light and extremely moisturising, yet very well pigmented so you get good coverage and a nice shine or, if you blot it down, a flattering well-coloured stain. And they're £15 for all three.
I haven't played with the nail polishes (£14 for the pack, which contains six) yet but I'm sure they will be great as I know Jane is very particular about her varnishes.
I'm really thrilled to see this whole range – for what it represents, as well as for what it is. Jane became convinced, years before most people, that blogging was the way to convey her enthusiasm for beauty products and to get her trenchant views out there (and, yes, to sound off about the many aspects of the industry that wind her up), and determinedly ploughed her own furrow through the world of beauty. It hasn't always been an easy row to hoe. So (sorry, but now I've started, I'll have to continue with this digging and planting line of metaphor but hey, it's Harvest Festival time of year) it is particularly good to see her reaping the rewards, being taken extremely seriously and now producing this terrific collection. I wouldn't wait if you fancy trying it. I suspect the products will just fly.