BROWNBERRY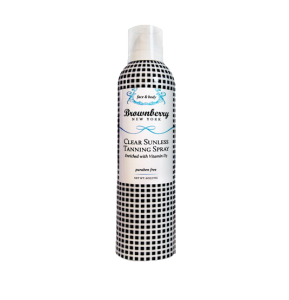 What is it? It's a clear sunless tanning spray founded by New Yorker, Meredith Fish to disguise an untreatable skin discoloration.

What's the USP? It's enriched with vitamin D3 which many people lack due to lack of sun and the right food in their diet and it also has virtually none of that annoying fake tan smell but instead has the fresh scent of green tea. (£30, thisisbeautymart.com)
How new is it? It launched in the UK in July 2013. Haven't tried it but if those BeautyMart girls have picked it, you can bet it's a cracker.