CARLSBERG
by Karen Heath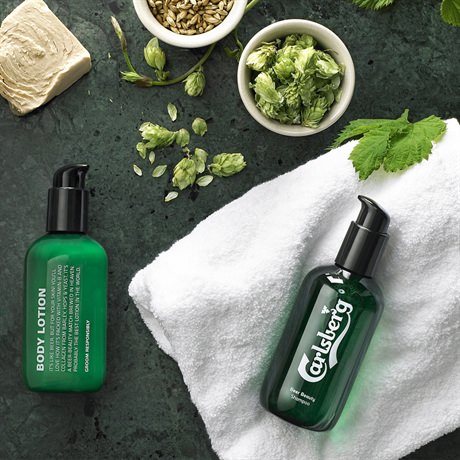 What is it?
This just had to happen didn't it? But bearing in mind beer has been used for decades in hair products (makes it shiny apparently), I wonder why it took this long?. After all we ladies have a plethora of chocolate based products for both face and body and I've even got a Reece's Peanut Butter Lip Balm lurking around somewhere.
Carlsberg has launched a gift set for men, consisting of a shampoo and body lotion, created by a team of scientists at the Carlberg's laboratory in Denmark. What's more each bottle contains half a litre of their beer and is packed with vitamin B and collagen to leave skin and hair strong and moisturised.
Sadly I can't tell you what it's like to use, or if you'll end of smelling like a brewery (I presume not) as the company was out of press samples, but I'm assured it's very refreshing.
At £19.99 for the set this may be more of a luxury rather than every day product but I'm sure it'll end up under many a Christmas Tree. Find it at findmeagift.co.uk.