THE POWER STYLER, FROM DAROKO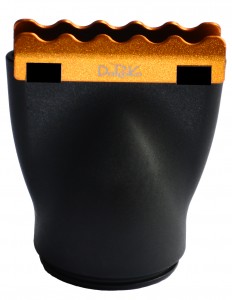 Let me introduce you to a little game-changer: the Daroko Power Styler, which fastens on to any hair dryer and lets you straighten your hair while you blow-dry it — such a small product and such a big claim that it took me weeks to get round to trying it. It wasn't so much that I didn't believe that it would work, as that I didn't think I'd be able to make it work (I may have written thousands of words on how to get the perfect blow-dry, or curl, or smooth-and-shiny hair, but it doesn't mean I can work hair like a top stylist).
I've never been a great one for hair styling. Once washed, my hair gets rough-dried for four minutes, after which I'm bored and it's
dry enough to leave the house. If I need smart hair and can't wedge myself into the blow-drying schedules at John Frieda/ Gielly Green/ Michaeljohn, I'll deploy my trusty old heated rollers while I do my make-up, and make do with the results. A mess of curls seems preferable to me than the straight-ish/ frizzy-ish alternative.
In general, I'm not keen on hair straighteners – I prefer not to squash my hair flat, which is all I can do with straighteners even though umpteen patient stylists have explained to me how you use them to make curls — but I do prefer smooth-looking hair.
Anyway, the Power Styler looks far too small and simple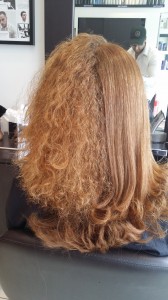 to be effective. It consists of two 'wings' which clip onto the nozzle of any normal hairdryer. These wings are ceramic and as the hot air blasts out of the dryer, they heat up, so they act like mini-straighteners. All you have to do is sandwich your hair between the dryer-nozzle on the outside, and the brush on the underside, and rake the lot from top to bottom as you dry (best not done on the fast-blow setting, I find, or the hair goes everywhere). It seems not to be doing much but after a one quick circuit of my head in this way, the results are very clear – my hair is sleeker, smoother, shinier. I can feel the difference, too, as any thick frizziness has gone.
So it's a cracker. And if I can make it work, you could too. £12 at daroko.com