DERMACO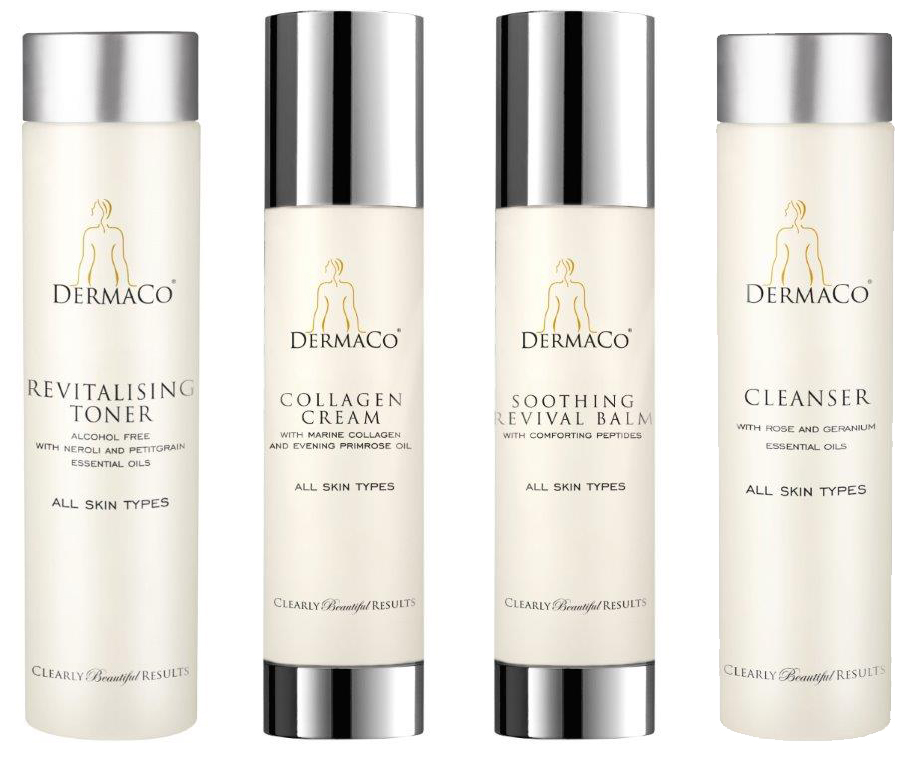 What is it? DermaCo is a French Company that set up in 2009 with the single aim to provide beauty professionals with technologically advanced equipment. They have now produced a skincare range with Cheltenham based MONU Skincare.
What's the USP? They use what they call 'unique formulations' of pure, natural ingredients using plants and herbs, minerals and essential oils. With such resources becoming ever more precious, DermaCo is aiming to set new standards in ethical and environmental responsibilities by avoiding damaging chemical, artificial perfumes or synthetic colours.
Hero product? The Collagen Cream, (£49.99, dermacoprobeauty.co.uk) which is packed full of collagen to relieve dryness and sort out fine line, along with rose, geranium, evening primrose and blackcurrant seed oils. It's particularly good after an electrical facial but can also be used at home.
Why the name? It means "Skin Company" as this is the main focus for DermaCo.
I'd try… The Soothing Revival Balm (£42.99) which is fab for sensitive and stressed skins that may be itchy and sore.