DR.CEUTICALS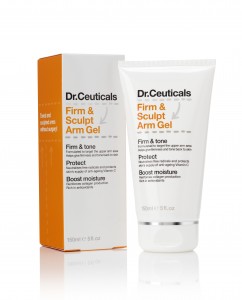 What's the USP? Doctor-style products at high-street prices, with proven claims for body improvements.
Hero product? Firm & Sculpt Arm Gel (£16.99, at Boots), which is designed to firm up bingo wings. No, it's not going to give you an arm-lift but we'll try anything to keep this tricky area firm.
Why the name? To convey the idea of well-formulated and effective products.


How new is it? Launched this year.

I'd try…? That arm gel, if you're optimistic – or the Tone & Tan (£9.99) – surely, anything that can offer evidence that it has both toning and tanning capacity has got to be worth a whirl!