eSALON
by Karen Heath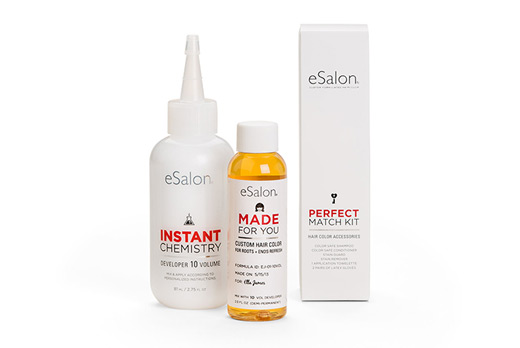 What is it? It's a rather ingenious bespoke at-home hair colour system that's arrived here from California.
When it comes to hair colour, eSalon are aware that one size doens't fit all so they have devised an online system whereby you just upload a photo, answer a few questions from the colour of your eyes and hair to the percentage grey you have and an expert colourist creates the perfect custom colour for you. You even get the chance to test it against a virtual 'you' before you buy.
The company also sells a range of other products from shampoos, temporary brow colour, conditioners and hair treatments. Is it good? It's so good it won an Allure Best-of-Beauty award last year.
Prices for your own custom hair colour start from £18. www.esalon.co.uk