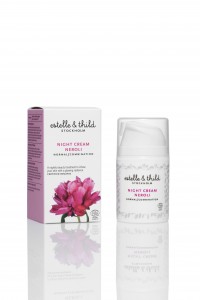 ESTELLE & THILD
What is it? Pure, natural skincare that uses organic ingredients (it's ECOCERT-certified) and is gentle enough for children's skin.

What's the USP? Penilla Ronnberg, who created the brand, says: 'I believe that for the most part, natural skin care has moved beyond the promise of purity and security as guaranteed by the Organic Certified standard. Instead products must offer something more than the benefits that can be seen from the traditional naturalists. I believe a new dynamic needs to observe promises and performance more closely, and provide innovation backed up with originality, design and exploration. I believe that a part of our success is that we have combined the organic content with a fresh design and concept'.
Hero product? Rose Otto Facial Oil – a combination of antioxidants, flavonoids and polyphenols that protects against daily damage on a cellular level, whilst fatty acids Omega 3, 6 and 9 are needed for cell renewal.
Why the name? Pernilla named her brand after her two daughters, Estelle & Mathilde.


How new is it? Launched in the UK last year

I'd try…? The Neroli Night Cream, £32 www.urbanretreat.co.uk, Selfridges, and the best-sellers from the range are in the Harvey Nichols Beauty Mart.