FACE STOCKHOLM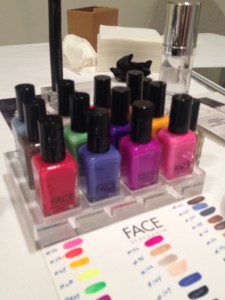 What is it? Fabulous colour cosmetics from Sweden.

What's the USP? Great colours, and lots of them, and products that don't compromise on quality.
Hero product? The many eye colours. Or maybe the nail colours. Or all those shades of foundation?
How new is it? The brand is 30 years old in Sweden, but has arrived in the UK thanks to cultbeauty.co.uk who have had it for a year or so, and just this month it has arrived at Fenwick in Bond Street.

I'd try… The Eye Fix, £24, which works like a primer with inbuilt colour-correction. Or if you're into unusual skincare, the Icelandic Solution (£140), a tiny drop of which is meant to moisturise, soothe irritated skin, banish acne and more, thanks to its magic ingredient, Penzyme.