FLEURS
by Karen Heath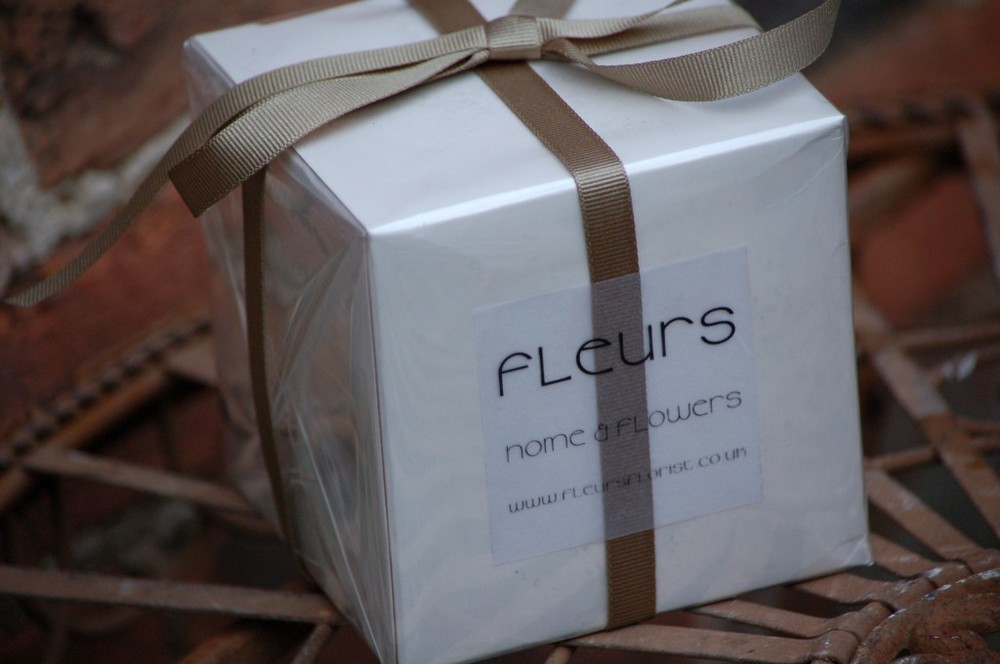 What is it? It's not surprising that florists have a good idea of which scents work well together and which don't.
Fleurs is the type of florist that you can spend hours gazing in. Their West Sussex shop, housed in an old granary building, is not only full of gorgeous flower but beautiful little gifts for the home, all of which you want to take home with you. Now Fleurs have entered the home fragrance market with their own, high-quality scented candles.
Made in locally in East Ginstead the range includes peony & wisteria, tuberose & orange, black tulip & jasmine, lemongrass & coriander, green tea & ginger and wild berry & cassis.
Find them at fleursflorist.co.uk for £19.99 for the small size and £29.99 for the large.