GEORGIA LOUISE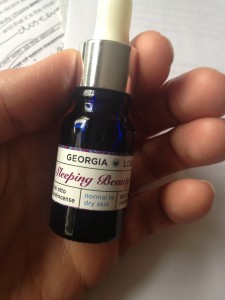 What's the USP? Lovely-to-use, largely-organic skincare from an A-list facialist who flits between New York and London.
Hero product? The Sleeping Beauty night oil (£68), which blends rose otto and frankincense in a base of macadamia, avocado and apricot-kernel oil and is brilliant for dry skin. Use it on its own, or pop a drop of it into your face cream, to beef it up a bit.
Why the name? After its creator, Georgia Louise Vassanelli, whose obsession with beauty began at the age of nine. Since then she has trained with dermatologists and alternative practitioners as well as aestheticians, and is now a remarkably good facialist with a technique that's all her own and a client list that includes Emma Stone and Linda Evangelista.


How new is it? Just launched into SpaceNK.

I'd try…? The Cleanse & Heal Balm (£46), which smells richly of ylang ylang and melts as you massage it into the face. It's surprisingly light in texture, so as well as being good for thorough cleansing, it's great as an all-purpose soother and moisturiser.