GOING BONDI BLONDE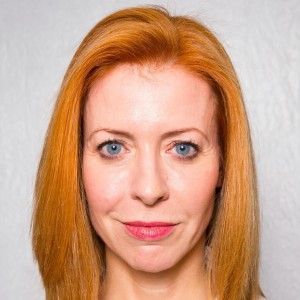 After my brief winter flirtation with red hair (I dyed it for a story, wouldn't you know) then a couple of months at a more toned down ginger (thanks to the brilliant colour-management skills of Debbie Bhowmik at Michaeljohn), my hair was looking a bit sorry for itself – lots of dark dark roots, lots of white-grey in among them and lots of old ginger streaks.
I know Debbie could have rescued it (she has been rescuing my hair from my various experiments with colour for over 20 years) but I do like to try new things every now and again, so when Neville's invited me to go and try 'Bondi Blonde' with their new(ish) head colourist Reece Walker (he's Australian, hence the Bondi bit), I was down in Pont Street like a shot. What this particular colour concept involved, in my case, was a good dose of base colour which put it straight back to the dark blonde which is how it used to look way back when before it started going all grey and rooty on me, topped up with balayage highlights, painted on freehand with a brush.
The result is lovely and manages to look both familiar and fresh and — much as I loved my time being ginger — much more normal.
Reece also does a mean blow-dry. This wasn't his much-hyped five-day blow-dry; I'll have to road test that another time.