GREENSCAPE ORGANIC SKINCARE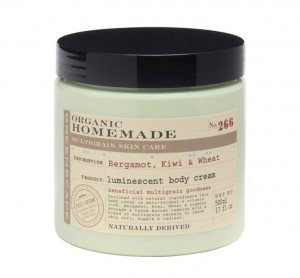 What is it? An ethically produced and premium natural skincare company.
What's the USP? Apart from being free from synthetic colours, glycols, parabens, sulphates, mineral oils and petrochemicals, they've used only plant oils are totally bunny friendly and support and encourage the responsible recycling of all their packaging.
Hero product? The Bergamot, Kiwi & Wheat Luminescent Body Cream, (£12, oliverbonas.com) a really luxurious shimmering cream just perfect for slathering on to bare arms and legs that are going partying (or indeed, after a day on the beach, if that's where you're off to). Not only does it feel lovely but it will do your skin a world of good as it's packed with avocado oil, cocoa butter, bergamot and kiwi.
.
Why the name? The range's name reflects the natural, organic and green ethics of the product range.
How new is it? It launched a couple of years ago but is still pretty niche.