GROW GORGEOUS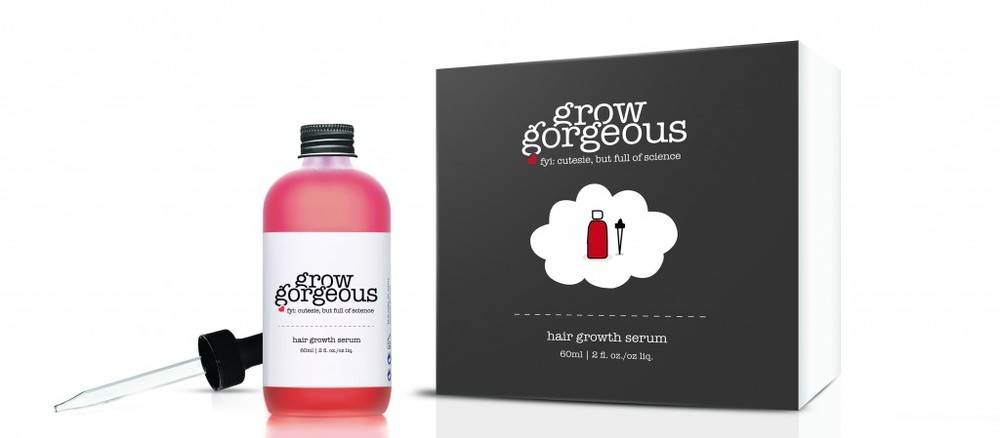 What is it? Hair-growth-encouraging serum, to be applied to the scalp daily.
What's the USP? Its high proportion of active ingredients, which have been shown to boost hair density by 13 per cent within four months which should leave you, says the brand, with on average, 13,000 more hairs. How? Well, the science bit on the press release tells me that ingredients include Bio-Active Pea Sprout, not an ingredient I'd heard of before, which stimulates the hair at the root, where it encourages a whopping 78-per-cent-above-average, a peptide to increase collagen production in the scalp, Chinese skullcap to condition the follicles, and hylauronic acid to help the whole thing along and condition the scalp. 

How new is it? Just launched in Boots (it sold out online on its first day, Sunday, such was demand, but fear not, there is plenty more on the way. It's £29.99 for a 60ml bottle which should last around a month. 


I'd try it… without hesitation. It's the latest offering from Deciem, the umbrella company of  brands founded by self-confessed beauty obsessive Brandon Trueaxe, who gave the world brands including Euoko and Nanoblur before he founded Deciem. And Deciem products (Hand Chemistry, Fountain, etc) are seriously well-formulated and well thought through (I may be biased; I've been to their HQ in Toronto, I've seen their lab, I've heard all the detail — though the sales figures at Boots would indicate I'm not the only one to be impressed). So if Brandon says it works, it will. I also love the fact that one of Deciem's hits from earlier in the year was, and continues to be, inhibitif, a serum which does the opposite to Grow Gorgeous, and dramatically reduces hair growth (and yes, which works). Just don't muddle the two up on the bathroom shelf…