HOURGLASS
What is it? Lovely luxe make-up.

What's the USP? 'Hourglass,' says the blurb, 'exists at the revolutionary intersection of science, beauty and luxury': think gorgeous products with a mass of technical complexity behind their formulations, sublime textures and very slick packaging.
Hero product? It's a series of hero products, really, latest of which are the new lip crayons (see Femme Nude Lip Stylo, £22 at liberty.co.uk, shown here in No 3 Nude, aka Nude Rose).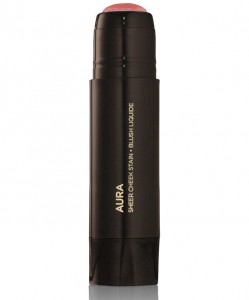 How new is it? Launch in the UK at the end of 2011 so not that new BUT it is such a fabulous brand, and so deserves to be more widely known, that I felt it well worth a post.


I'd try… Ooh, whatever takes your fancy. I'd particularly recommend the Veil Mineral Primer (from £20), which effects a miraculous improvement on a less-than-perfect complexion, smoothing away wrinkles, hiding redness, providing SPF15… It's one of the few products I've used the whole way to the bottom (the only other things that join it in that category in the past year are Armani's extraordinary Maestro Fusion foundation and Clarins' Instant Light Natural Lip Perfector lipgloss which was somehow just right for everything, all summer, and yes, I know I am horribly spoiled with this job). Also worth a play is the Aura Sheer Cheek Stain (£21, above) which I discovered lurking in a corner of my desk this afternoon and which prompted this post. It takes a bit of getting used to, to spread the water-based stain evenly, but it leaves a lovely yet realistic wash of colour after it. Have a go with it at the counter in Liberty, next time you're in the vicinity.