HOW DOES KIM GET THAT FABULOUS HAIR?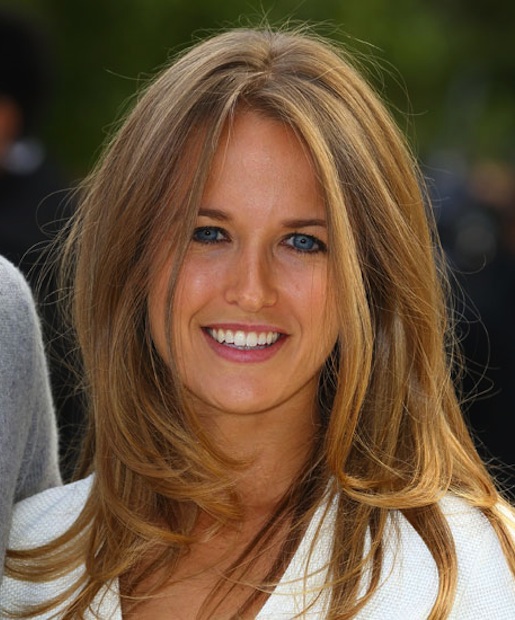 It swishes, it shines, it glows with health and it radiates wealth. It even tweets. As Andy Murray's stature as a master of the game has grown, his girlfriend's hair has become ever more groomed and glossy, and has acquired such a life of its own that it even developed a spoof Twitter account for last year's Wimbledon tournament, which kicked back into life again last week. While Murray has been battling away on court, @KimSearsHair has been keeping up a volley of comments from the sidelines at Wimbledon. 'What's a bad hair day?' it asks, disingenuously. Bad hair days are not a problem from which Kim appears to suffer.
Kim Sears has perfected the art of keeping her cool under intense pressure and scrutiny and lets her sleek mane do the talking for her.
This is Status Hair, a formidable weapon in the games of understated power-grooming. She usually gets her hair done at her local Dwight Isaacs salon in Surrey.
Isaacs was trained by Nicky Clarke and Daniel Galvin, and also cuts Andy's hair. (A blow-dry costs £45 and a ladies' cut and finish £77.)
Yes, Kim appears flawless; her teeth are white and even, her complexion is flawless, never sunburned or overly tanned despite all the hours courtside, her makeup is light and subtle but it's that hair that has become her USP. She's not a flicker or a chewer of her hair – and that, and her equally sleek, stylish and yet un-showy sunglasses are all that she has to hide behind when the pressure mounts and camera lenses peer to see how she's bearing up. So how does she keep her hair looking so consistently fabulous, especially in this heat?
Colour: Kim's honeyed caramel tones always look unobtrusively beautiful. 'The way to achieve this sort of effortless colour is with balayage, a French technique where the bleach is painted, freehand, through the hair rather than applied in foils,' says Sarah-Louise Okin, creative director at Daniel Hersheson salons, where clients include Yasmin le Bon and Sienna Miller. 'There is a touch of uplighting, too, where you backcomb the root of the hair and paint bleach through to the ends in a wavy line.
You end up with natural-looking colour that is lighter at the ends as looks as if it has been lightened by the sun. It's a very low-maintenance way of doing colour as it looks very natural as it grows, so you only need it done two or three times a year.'
Cut: Kim's hair is cut into layers – but very long layers, in the sort of style popularised by the Duchess of Cambridge. 'This is a great look for framing the face, and the graduated layers at the front give the style fullness,' says Clive Lever, senior stylist at Jo Hansford's Mayfair salon. 'Kim will need the end nipping off those layers every four-to-six weeks to keep it in best condition, but it won't suffer much or look too different if left for longer.'
That Blowdry: Kim's hair is often styled smooth with big waves towards the bottom though yesterday (ie this afternoon), perhaps in deference to the seriousness of the occasion, her hair was blown out almost straight, with just the tiniest flicks of curl at the very ends.
'To get this sort of glossy smoothness, start by rough-drying hair with your head upside down,' says Clive Lever, senior stylist at Jo Hansford's Mayfair salon, where Liz Hurley is a regular, 'then, with the hairdryer on medium heat so as not to strip all the condition out of the hair, and using a large round bristle-brush, take large section of hair and dry from the top downwards. This helps to get the hair cuticle smooth, which is what makes hair shine. If you want the layers to have a bit of bounce, put hot rollers into them and allow them to cool. By the time you take them out, your hair will have body and curl.'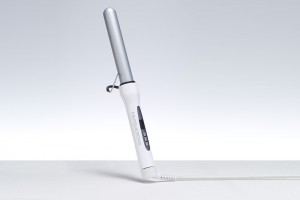 Another way to get Kim's look is with curling tongs, adds Sarah-Louise Okin. 'To me it looks as if she has waved it with a curling tong or wand [like the Hersheson's Tourmaline Waving Wand, £98, hershesons.com] then smoothed it back out with a paddle brush.' So that's something you could learn to do for yourself? 'Oh yes,' says Sarah-Louise. 'It's not difficult!'
Treatments: 'Keeping this sort of style looking great is much easier if you have Brazilian-style smoothing treatment,' says Clive Lever,. 'Kim's hair doesn't look frizzy, but it looks like the type that takes on a bit of a wave if left to its own devices.'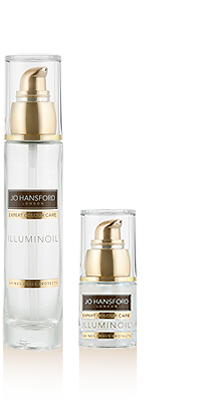 If you don't feel up to a full Brazilian straightening treatment, a gentler option is L'Kerabelle K Fusion smoothing treatment, which has been developed by top hairdresser Robert Shipton and is available at John Frieda (£200, 020 7491 0840) and should last for three months. 'You still need to blowdry your hair,' says Robert, 'but it will be like your hair on a good day, every day.'
Beat frizz. In hot weather, your head start to sweat and before you know it, you have frizz at the roots. What to do? Start with frizz-reducing shampoo and conditioner (such as John Frieda's Frizz Ease range, from £5.50 at Boots).
Many people are wary of using hair oils for fear of weighting down their hair but two of the latest oil-based products should be the frizz-phobic's new best friends. 'People often ask me how to get their hair to shine,' says Clive Lever. 'Jo Hansford's Illuminoil [from £12, johansford.com] will do the job beautifully. Just smudge a drop the size of a pea between both hands and smooth it over the mid-lengths and ends of the hair to add shine and control. It can also be used to smooth down flyaway hairs by the parting.' The other is Kendi Dry Oil Micromist (£21.95, www.alternahaircare.com) which can be used before styling, or as a finishing touch to bring extra shine to your style.