How the Dermalux Flex MD made my skin 9 years younger
2nd November 2020
I've been promising to show you the detail of my results after using the Dermalux Flex MD device – and here they are. I was lent the device in April just after lockdown had started in the UK. The Dermalux Flex MD is a medical-grade light therapy device, the most powerful type of LED light therapy equipment that's available for home use (it's mostly used in clinics), and offers red light (for stimulating collagen and elastin production in the skin, and improving hydration), blue light (for denaturing acne bacteria), and near-infrared light (for reducing inflammation in the skin and calming niggling pain in joints).
I know the technology is well-proven – but what could it actually do for my face?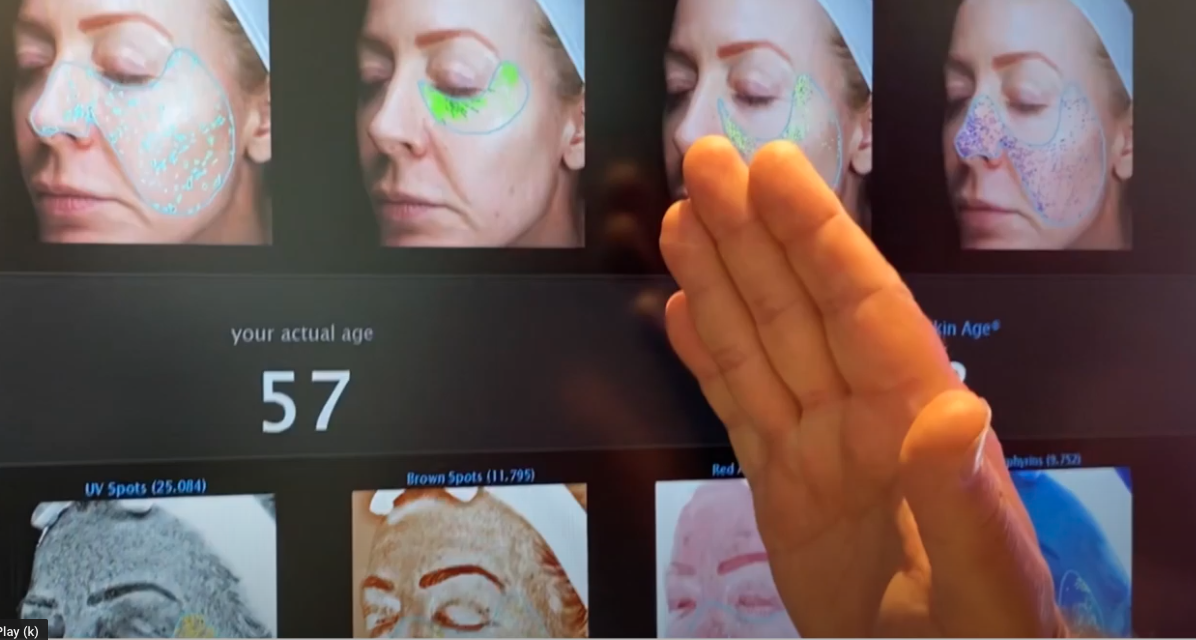 I used it almost every day
I used the Dermalux Flex MD diligently – goodness knows there was plenty of time – for 20 minutes or so, at least five times a week and by the end of May, I was pretty sure it was doing my skin a lot of good.
What did the detailed skin-imaging show?
In July, once the clinics were open again, I went to have some detailing images taken of my skin by Nick Miedzianowski-Sinclair of Surface Imaging Solutions using a Visia machine at the Phi Clinic, which looked at the extent of wrinkling, pigmentation, redness and sun damage in my skin, and compared it to previous images Nick had done for me in February (he is always scanning my skin, to assess the results of one procedure or another, you may have seen his 3D scans on the grid here. But I digress).
You can see on the video exactly what the Visia saw, and what the Dermalux Flex MD had done for my skin.
And here are the results
It has reduced my wrinkles by almost 20%
My pores were 10% less obvious, my brown spots were reduced by 10%
My skin redness was down by 17.5%
Putting the images together, the machine calculated my 'skin age' to be 48 – a whole nine years younger than my actual age, which is 57. This really amazed me – when Nick scanned my skin with the same Visia machine in February, it said that my skin age was…57. So to get an improvement of nine years just from a few weeks of light therapy is really impressive.
Where to find the Dermalux Flex MD
It's an expensive piece of kit — it costs £1,914 — but as you can see, it delivers significant, measurable results. It's also medically certified for the treatment of psoriasis, acne and reducing joint pain, so it's genuinely helpful for treating teen acne and sports injuries as well as the visible signs of skin ageing.
I'm still using the device regularly, and find that those glowing red lights are a real mood-booster on gloomy days, too. That's not a medically-proven benefit, but I can tell you, it certainly lifts my spirits on a grey day.
And I'm so thrilled with the results I've added the Dermalux Flex to the shop on www.thetweakmentsguide.com