INDIE LEE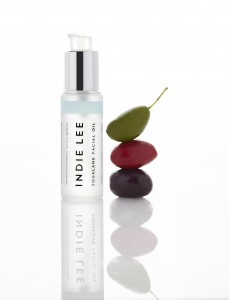 What is it?
It's a collection of all natural eco-luxe skincare from New York. Products include a range of cleansers, oils, serums, toners and moisturisers.

What's the USP?
Natural products that use some of the latest ingredients and buzz-words in the beauty world such as Squalane Oil or stem cells from a rare Swiss apple, to produce products that promise to deliver.
Hero product? Squalane Facial Oil (£22, abeautifulworld.co.uk). The body naturally produces Squalane to keep skin looking young but this declines from the mid to late twenties. Derived from olives, Squalane Facial Oil is known as nature's facelift and mirrors the human Squalane lipid molecular structure in weight and size, hence skin elasticity is promoted, age spots diminished and cell regeneration and oxygenation boosted.
Why the name? It's named after the founder Indie Lee, who started the company after successful surgery for a brain tumour in 2009. Indie felt that her brain tumour was likely to have been caused by environmental toxins and decided there and then to devote herself to crafting a niche in skincare.
How new is it? It launches today in the UK!

I'd try… The CoQ-10 Toner (£19) an alcohol-free toner with the powerful antioxidant CoQ-10, aloe vera and hyaluronic acid. A pretty powerful punch of anti-aging ingredients.