I've been trying…
THE IOMA LIP LIFT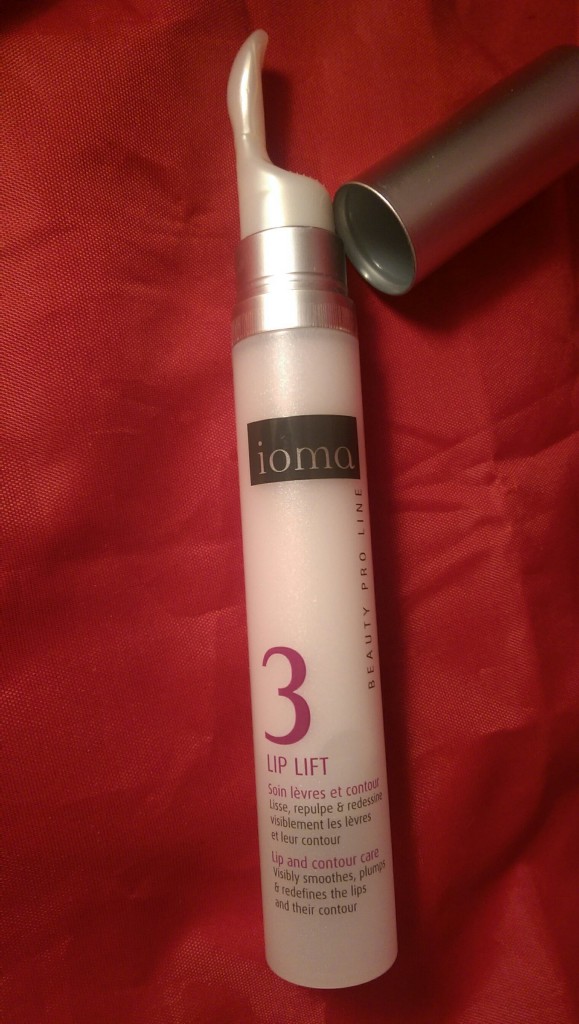 Another high-tech, cleverly formulated product from Ioma with an advanced active ingredient complex' including such delights as the patented 'Volulip' which the company says 'mimics the effects of hyaluronic acid injections to recreate lip volume and redefine contours'. Wow. That's a big claim.
There are various other interesting ingredients – cupuacu butter, which helps with hydration and strengthening the skin barrier, and Seacode, which helps reduce the appearance of wrinkles and increase the production of collagen and two types of hyaluronic acid to help with the plumping effect… and no nasty burning or stinging ingredients which are what lip-plumping potions often rely on (they work just by irritating the delicate lip tissue, but they hurt so much I can't stand them). But I know that really, what you want to know is not the full list of what's in it but an answer to the pressing question – does it actually work? Especially given that it costs £44.
It took me a while to get to grips with the Lip Lift. It's a light cream, and it's easy enough to use, once you get the hang of smoothing it around your lips from the applicator tip. But I wasn't really seeing any results until it occurred to me that with all those plumping ingredients, it might be best left to do its work overnight (during the day, what with all the cups of tea and glasses of water I get through, I tend to eat off lip products, so it wasn't really getting a chance to work). And yes, overnight it gives a very nice effect. It's not an instant trout pout but it gives a definite softening and gentle plumping effect. So, yes, it works – though at this price, I'd save it for overnight use for best effects.
It is available on Boots.com though it seems to be out of stock at the moment – which could be a testament to its popularity?