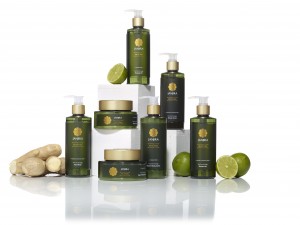 JANJIRA
What's the USP? Spa-inspired Thai skin and bodycare range. Pretty comprehensive, from serums through to body scrubs.
Hero product? Thai Lime & Ginger Milky Sugar Body Scrub (£32, www.janjira.co.uk)
Why the name? It's named after the woman who created it.


How new is it? One of the top-selling ranges in Thailand, just launched over here.

I'd try…? Whichever of the signature ranges floats your boat. There's Pomegranate and Acai, Argan Oil, or Ginger and Lime, which is my favourite — the scrub is lovely though £32 is a lot to pay for a 250ml plastic pot of it.