JooMo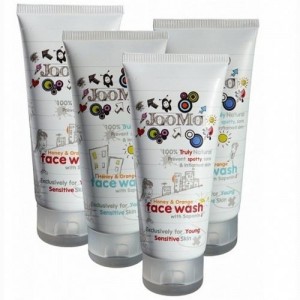 What is it? 'The World's First Ever 100% Truly Natural Facewash,' it says, though in fact it's a cleanser-and- moisturiser-in-one designed for young skin.

What's the USP? Unlike other 'natural' products on the market which JooMo claim are only 'naturally derived' or '97% natural', JooMo really do use 100% natural ingredients, which are chosen for their gentle, synergistic and therapeutic effects on young people's skin. The combination of ingredients that work in synergy to return the skin to its intended state has been patented as SaponinJ.
How new is it? It launched this year in the UK.