LA MAISON DE SENTEURS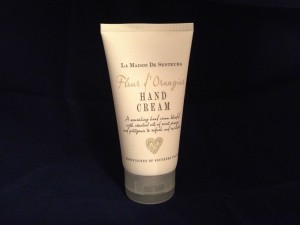 What is it? A range of toiletries designed 'to evoke the mood of the French Riviera'


What's the USP? Simple, chic, French-summertime fragrances at a bargain price.
Hero product? Probably the body-wash, which comes in Riviera Bleu and Gardenia Rose and other fragrances, and costs £3.50
How new is it? Launched at the end of last year in M&S Your Beauty concessions.

I'd try… The Fleur d'Orangier hand cream, above, also £3.50, which manifested itself on my desk last week and which is just lovely — light, creamy, non-greasy and smelling much more expensively of sweet orange and petitgrain than you'd expect for that price.