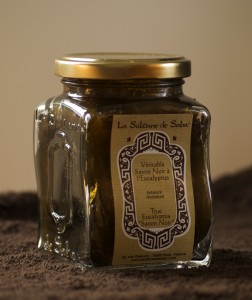 LA SULTANE DE SABA
What is it? Created by a Moroccan family who moved to Paris, this fabulously luxurious skincare range uses precious natural essences and age-old remedies from the East to treat the body and mind. The formulas have passed from mother to daughter alongside French beauty expertise.
Hero product? Savon Noir, (£25, burntlily.co.uk) which translates as Black Soap and is intriguingly made with 100% crushed black olives infused with eucalyptus and is a true all-rounder in that it can be used on both the face and body.
Why the name? Translated it means 'The Queen of Sheba' to represent the ancient rituals and recipes that were known to be used by beauty goddesses such as The Queen of Sheba and Cleopatra.


How new is it? It launched in the UK in 2011.

I'd try… The Organic Face Oil (£26.50) which is brimming with fatty acids and is brilliant for hydrating the skin both morning and night and doesn't require the separate use of eye of lip cream.