MIMI (or Make It Make It)
by Karen Heath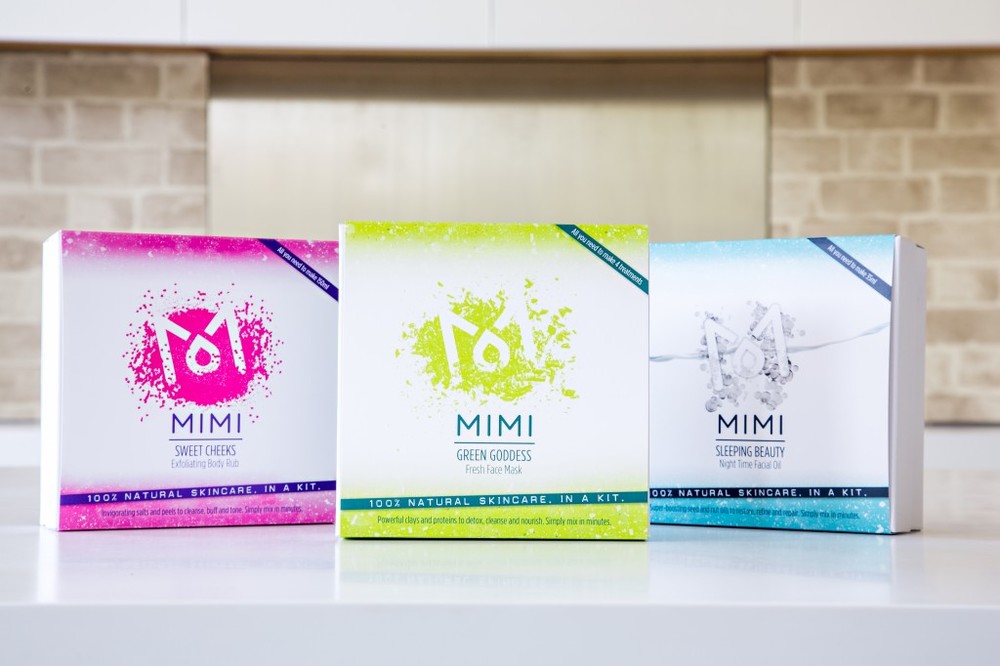 What is it? The origins of this brand is a story which during my and Alice's journey on this new-brand blog, we have heard over and over again.
Suffering with sensitive skin and rosacea and after struggling to find natural skincare products that were suitable for her own skin, founder Jess started MIMI through making her own skincare products and learning to formulate cosmetics for both the face and body.
MIMI products claim to be 100 per cent natural with ingredients that are gentle enough to cleanse, nourish and protect even sensitive skin.
The products come in little kits of pre-measured ingredients in bottles, pots and sachets,that you pour, blend, mix and stir to create your own masks or treatments and customise for your own skin type.
Currently there are three kits in the range: Sweet Cheeks (£25), which is an exfoliating body scrub, Green Goddess (£22), a clay and protein face mask and Sleeping Beauty (£35), a night time facial oil with seed and nut oils.
Available from makeitmakeit.com