M&S FORMULA ADVANCED SKIN SOLUTIONS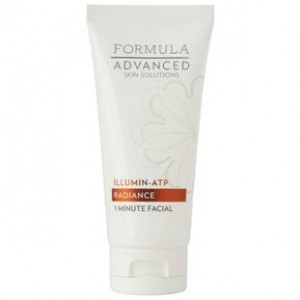 What is it? M&S's own-brand range of premium skincare, which sounds like a contradiction in terms but bear with me…


What's the USP? ..the line isn't new but it has been completely reformulated with guidance from Swiss skincare specialist Dr Jacqueline Hill, and can boast several 'clinically proven' claims, along with a new look.
Hero product? The Illumin-ATP Radiance (£15 – and no, that name doesn't exactly trip off the tongue, does it?) though its subtitle makes it beautifully clear what it does: the one-minute facial.
How new is it? Just (re-)launched and the one-minute-facial sold out on the website within days.

I'd try… it as soon as it's back in stock (any minute) – it's a thick cream with mildly gritty exfoliating bits in it, which does a really nice job of cleansing, smoothing and brightening all in one go — and follow it up with something like the Super Peptides Firm & Lift Beauty Balm from the same range, which says it has been 'clinically proven to firm and lift the skin by 37% in four weeks'. Surely, a bargain, for £15. www.marksandspencer.com