My new book – The Tweakments Guide
2nd April 2019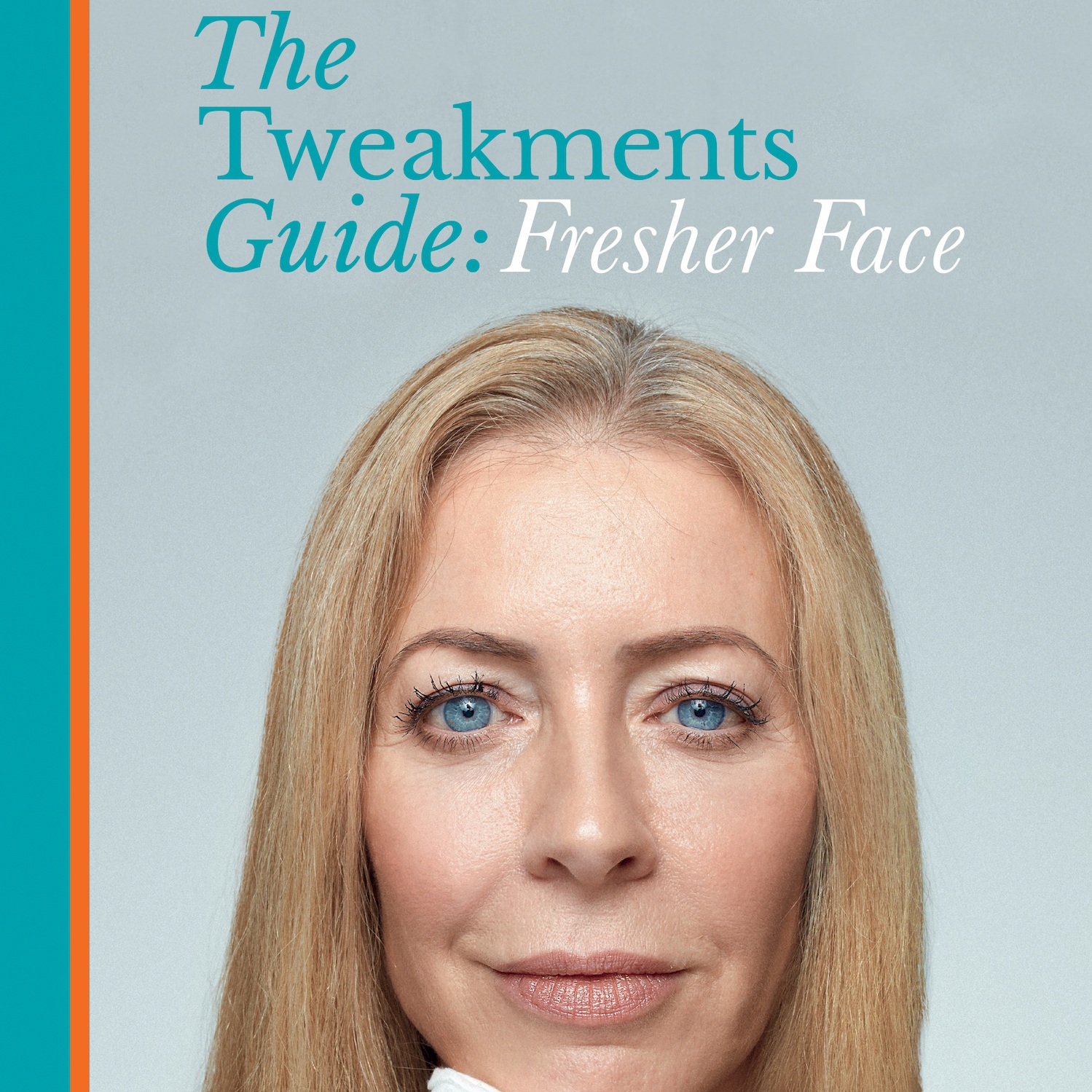 Ok, I should have posted this a month ago – but my new book is finally written and launched and life has suddenly become fabulously, madly, off-the-scale busy.
What's the book about?
Tweakments – aka non-surgical cosmetic procedures. So it's basically everything you might ever want to know about toxins, fillers, lasers, peels and a multitude of other – by the woman who has tried them all, ie me.
Over the past 20 years since I first started writing about beauty and aesthetic procedures, I've been finding out how these treatments work and, often, trying them out in order to write about them (and, ok, because I'm vain and want to see whether they work).
So in here you'll find all the information on each treatment including how it works, what it feels like, and whether it really does do what it says it does, as well as those important questions of how much it costs and whether it hurts – and if so, how much.
Is it all about procedures?
Not entirely. One of my key messages is that whatever you may or may not be thinking of trying on your face, you should start with skincare, so there is a good deal of information about what products to consider, and why. Using decent products can genuinely improve the quality of your skin. And so can advanced facials, a category I call 'facials-plus' because they are usual facials plus a light dose of an aesthetic treatment, such as facial-plus-microneedling, or facial-plus-radiofrequency.
There's an interactive Tweakments Guide website, too
To take the concept of the book further, I've launched a new website www.thetweakmentsguide.com, where you can find a stack of information about tweakments — what they are, what they do and how they work.
There's an interactive 'tweakment finder' on the website, where you can see which tweakments are suggested for which conditions – say, under-eye hollows or patchy pigmentation.
And there's also a practitioner-finder, where I have a growing list of great practitioners, from all around the country, who offer the various tweakments mentioned on the site and in the book.
Where to buy the book
You can buy the book on Amazon, either as a paperback (£14.95, though Amazon is selling it for £10.53 at the time of writing) or as a Kindle edition (£9.95, though today it's £8.63) – through the link here
And what are tweakments? Watch my video here