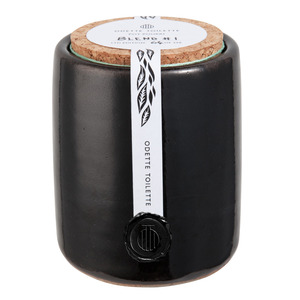 ODETTE TOILETTE — POT POURRI
What is it? Pot Pourri. Which wouldn't normally find a place in here except that it comes from the lovely Odette Toilette, who I have met through her innovative work with fragrance and her imaginative 'Scratch+Sniff' perfume events (see www.odettetoilette.com). Now she's branching out.
What's the USP? Gorgeous, sleek jars of damp, fragrant pot pourri which is far removed from the dry, brittle stuff that became a cliché of Eighties interiors. It's a moist and heady mix and blend #1 is inspired, says Odette's website, by the pot pourri recipes of the Bloomsbury Set, who were mad for the stuff. Who knew? Each blend will be offered in a limited run of 250 pots, so grabs yours now before it becomes a collector's item.
Why the name? Is it for real? Is she French? Is it all a big joke? Like a good fragrance, it's an intriguing mix, non?
How new is it? Launched in December 2012
Worth a try? Certainly. It's £45 but should last as long as any of those scented candles. I wouldn't be surprised if Odette managed to bring pot pourri right back into fashion.