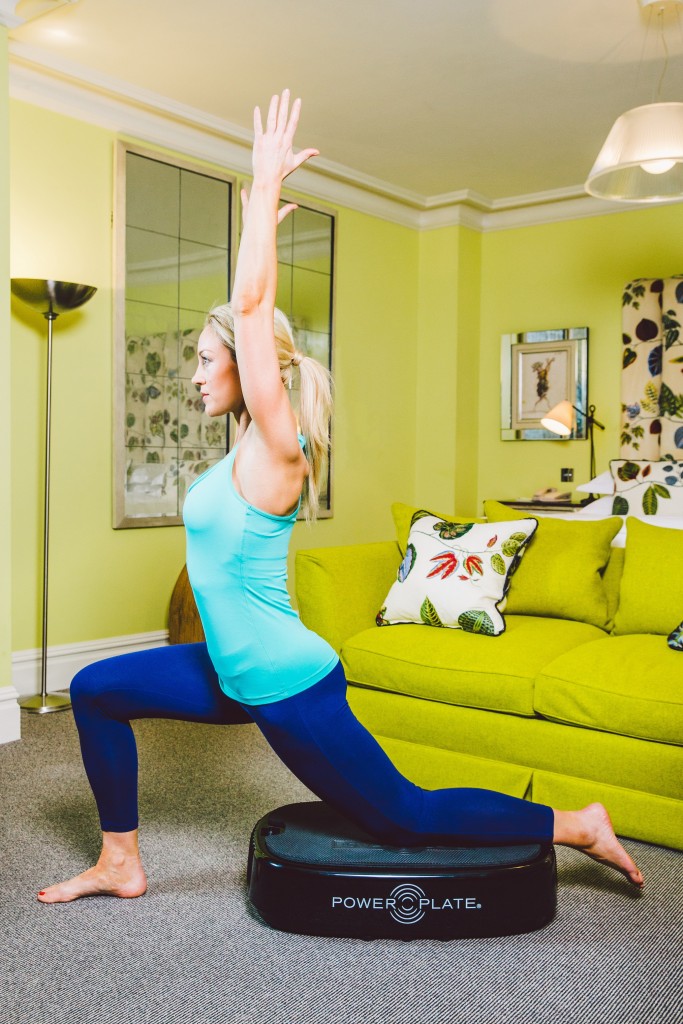 The personal Power Plate
29th February, 2016
No, this isn't me, it's the lovely Caroline Pearce, a fitness instructor who kindly led me through a workout on the new Personal Power Plate the other week.
It seemed such a good idea at the time, to take up the invitation to a personal training session —
I used to absolutely love the Power Plate back in the day, and the thought of being put through my paces on the new, compact almost-portable home version was appealing.
When actually faced with the machine, in a very green room at the Soho Hotel in London, I had a strong urge to just talk about it
The principle of the thing is still the same – that by vibrating 35 times a second, the machine tricks your muscles into working overtime and gives faster and longer-lasting results (so says the blurb), whether you are aiming to tone muscles or improve core stability.
This new Personal Power Plate is a smaller version of the vibrating plate, without the big stalk behind it, so it's easier to park it out of sight at home. It's quite big enough to work out on, but the reduction in size means that at 17-odd kilos, it's possible for a personal trainer to stick it in the back of their car and take it to appointments.
But back to the workout. I was slightly dreading it but Caroline managed to make it almost fun, starting off with stretches on the plate (I always forget that it helps improve flexibility, too, I could feel my hamstrings letting go as the machine helped lengthen them out) then chivvying me through two strengthening circuits of, ooh, everything from planks and push-ups to bursts of high-intensity 'mountain-climbers' (where, with arms in a push-up position on the plate, you 'run' your knees alternately up to your chest as fast as you can and which I can tell you is no fun).
I won't be investing in one of these but for anyone who is minded to splash out, they're £995 plus VAT, at www.powerplate.com