THE UHT FACE CREAM – IT'S PRESERVATIVE-FREE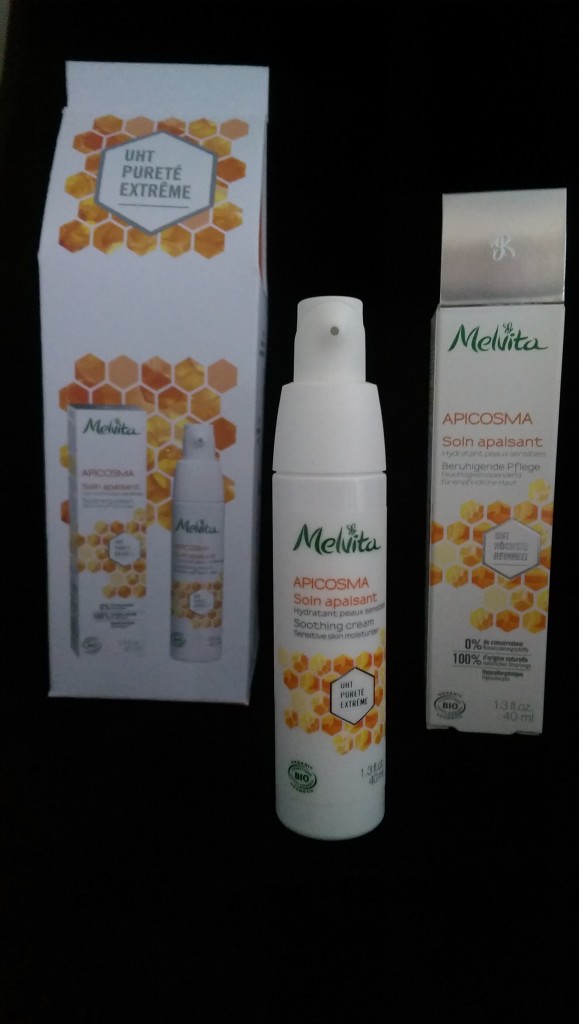 Here is an innovative way around the contentious issue of preservatives in cosmetics (are paraben-based preservatives harmful? Does methylisothiazolinone (MI) provoke more allergic reactions? Do the more 'natural' preservatives do a decent job? And so on.)
Just leave out the preservatives and heat-treat the cream instead. Well, it works for milk…
Skipping the preservatives in cosmetics is normally a recipe for disaster – cue bacterial growth and decomposition of your product.
But the bright minds at Melvita have come up with a brilliant solution. Their new Apicosma Soothing Cream — designed to calm super-sensitive skin — has been put through UHT (ultra high temperature) sterilisation, where the product is flash-heated to 138 degrees C for a few seconds.
The sterilised cream is then trapped in a hermetically sealed tube with an airless-pump dispenser (so that no bacteria-laden air gets back into the container, where it could wreak havoc on the cream) — and very nice it is too. The company's own research shows that when sensitive-skinned testers used it for a month, their levels of skin-discomfort were reduced by up to 50 per cent.
Is this the future for face cream?