PURE BABY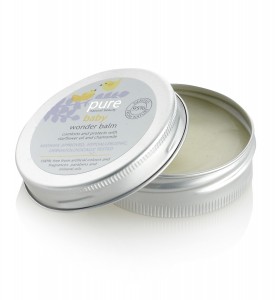 What's the USP? A timely, made-from-naturals range (no artificial colours, fragrances, nor parabens or mineral oils) fit for your own little princeling. Or princess.
Hero product? The Wonder Balm (£6 at M&S), a multi-purpose balm enriched with chamomile and starflower, super-gentle and comforting for sensitive patches (and makes a good lip balm/ cheek highlighter/ eyebrow tidier for mum, too).
How new is it? Launched in March this year

I'd try…? The balm is great, as is the Massage Oil (£7.50) which again is very light and nice to use, with only a hint of (natural) fragrance.