RACINNE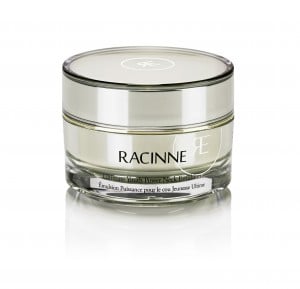 What's the USP? High-tech Korean/Canadian skincare line featuring the very latest plant-stem-cell extracts that have been shown to rejuvenate and brighten the skin.
Hero product? Youth Power Neck Emulsion (£38) the Hydra Advanced Luminous Gel (£32) and the Aqua Blanc Boost (£38), all on www.racinne.co.uk
Why the name? Racinne is French for 'root' which refers to the plant stem cell extract technology the brand is based on.


How new is it? Launched at the start of this year

I'd try…? Something from the Youth Power range — which contains a hot new neuropeptide that teaches skin cells to repair themselves, thus slowing down the rate at which they age, as well as a stem-cell extract from Korean ginseng, which helps improve collagen production.