SAM FARMER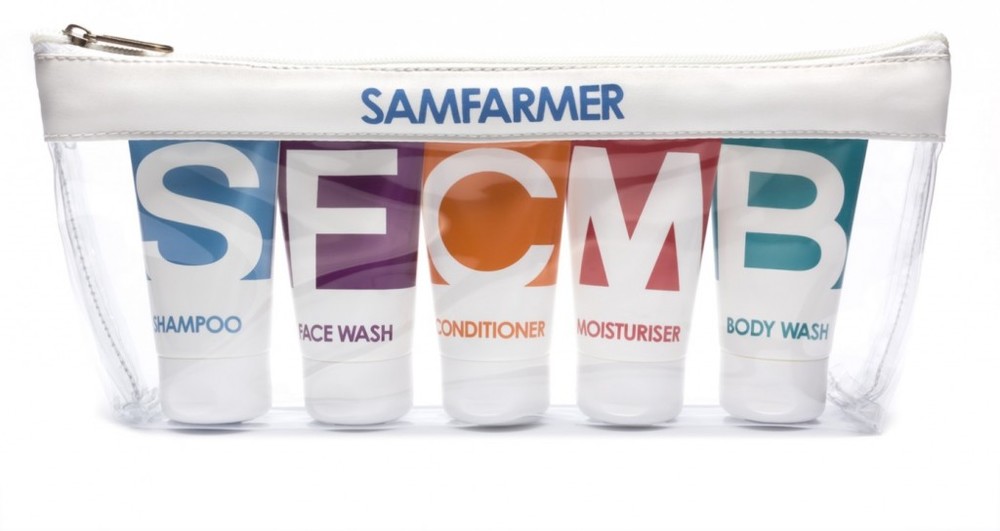 What is it? Skin- and hair-care products for young adults.
What's the USP? Unisex teenage skincare, and the big thing that it's 'free from' is gender stereotyping. Sam, who created the brand, modestly describes himself as a 'stay-at-home dad' (he's Mr Caroline Quentin) but when, three years ago, he went out to buy a deodorant for his pre-teen daughter, he was shocked to find that his choices were pink, sexy/submissive products — and it wasn't much better for boys; the male deodorants were all 'blokeish and domineering'. He was so incensed that he took himself back to school, joined the Society for Cosmetic Scientists and worked his way through their distance-learning online course until he knew exactly which ingredients were appropriate for young skincare, and put together this range. Hats off to him, say all of us parents out there (and yes, for any of you who know me, technically these products are direct competitors of my Good Things range but d'you know what, it's a huge market out there and there's plenty of room for all of us and frankly, the more teens who can be persuaded to use appropriate skincare, the better for everyone. Besides, Good Things is a bit girly for your average teen lad, unless he particularly likes the smell of Spring Raspberry…)

Hero product? Where to start? There's the deodorant (£4); the Body Wash (£5), or the Travel Bag (£20) with 5 x 50ml tubes, at SamFarmer.co. What the products are not free from is parabens, but before you fly into a howling rage, read the 'education' section on his website, and you might just moderate your views.

Why the name? Because, says Sam, 'I'm fed up with not knowing who is responsible for a product or faceless call centres. So my name's on the front.' (And he even puts his phone number on the website.)


How new is it? Launched 18 months ago and destined to become a bit better known now that Space NK will be stocking it.


I'd try… gifting that washbag to your nearest teen. You'll be doing them a favour.