SASY N SAVY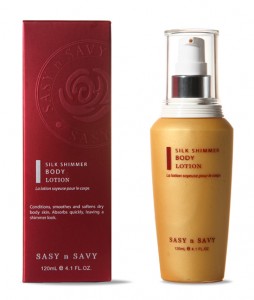 What is it? Hip and attitudinous range of Aussie 'naturals'.

What's the USP? Face, body and haircare with a strong emphasis on the unique plants, herbs and flower extracts from Down Under that are its key ingredients.
Hero product? Silk Shimmer Body Lotion (£28, www.sasynsavy.co.uk)
Why the name? It's an attention-grabbing deliberate mis-spelling of 'sassy and savvy', attributes common to the brand and its devotees.


How new is it? Well known and loved in Australia, launched in the UK two years ago.

I'd try…? That body lotion, which is gorgeous – lightweight, hydrating, with a light citrus fragrance that doesn't hang around too long, and the 'shimmer' is more of a subtle, well-nourished glow (no actual shine and thank heavens, no sparkle) that instantly makes skin look much healthier.