SIMPLY BEE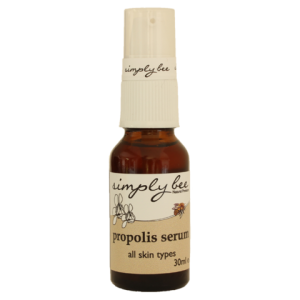 What is it? Handmade natural skincare.

What's the USP? Propolis (or 'bee glue') in used in all the products blended with honey, beeswax and essential oils. Propolis has been used for centuries and is well known for its antiseptic, antibacterial, antiviral, antibacterial, anti oxidant and skin rejuvenating qualities, making these products great for skin problems such as psoriasis, eczema, age spots, acne etc. All the products are made by a family near Cape Town, South Africa, who have been keeping bees for four generations. The area is well known for its diverse floral environment, which gives a high quality of propolis, honey and beeswax.
Hero product? Propolis Serum (£21, simplybeeswax.co.uk) which combines Propolis with neroli oil to calm, heal and enrich the skin to help prevent age spots. It's particularly good for sensitive skins and you only need a few drops to the face and daily.
Why the name? Processing is kept to a minimum and there are no parabens, petrochemicals, sulphates or synthetic colourants or fragrances in any of the products – simply bee products blended with natural essential oils.
How new is it? It launched in November this year.

I'd try… Cleansing Cream (£12.80) a lovely gentle plant-based cleansing cream with rosewater and caster oil to remove dirt and makeup easily without drying out the skin.