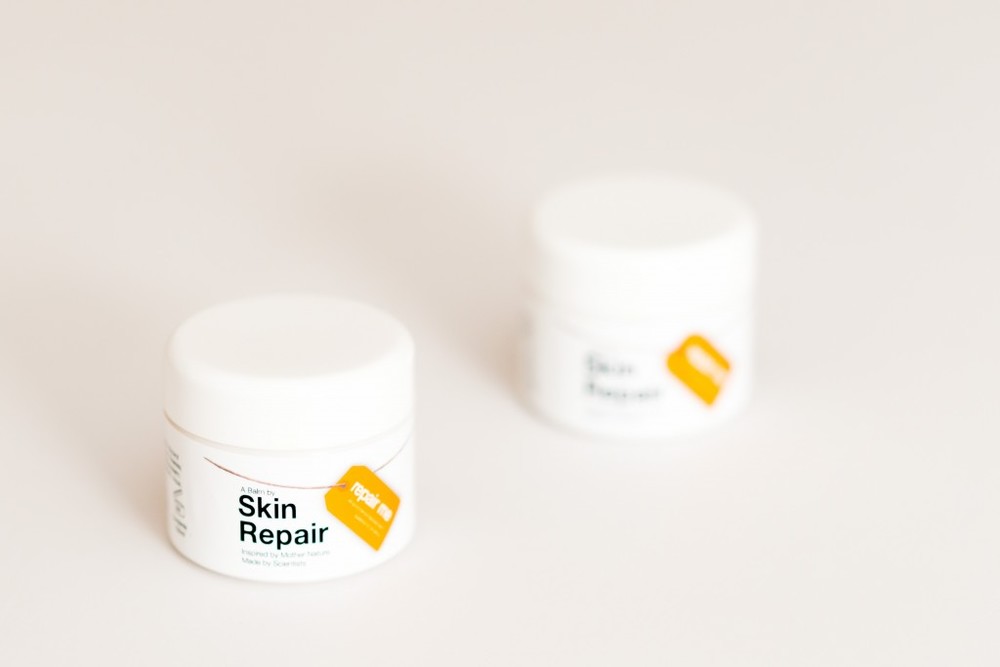 SKIN REPAIR
What is it?
Skin Repair is a brand new range of skin care products which incorporate natural, plant extracts that have been carefully chosen to replicate the composition of the skin. It's a range serious about skin, but with its playful packaging it makes choosing a regime of products fun.

What's the USP?
It's one of the only ranges on the market containing skin similar ingredients
Hero product?
Repair Me (£24.99, skinrepair.uk.com). It's a product that can pretty much do and work on anything. It's main aim is to soften, protect and repair the skin and can be used on lips, hands, feet, under the eyes, hands, rashes, cuticles and even on lesions. It's a handbag essential and can be compared to Vaseline but contains high quality plant oils and no water making it highly concentrated.
Why the name?
It matches the brands main aim. To repair a damaged skin barrier to prevent further problems on the one hand, and to treat the initial problem on the other.

How new is it? It launches today!

I'd try… Shower Me (£12.99), a hair and body wash that's gentle enough for very dry and reactive skin and with a lovely orange scent. It contains all sorts of goodies such as Olive, Avocado, Coconut and Orange oils and is suitable for use every day