SKINADE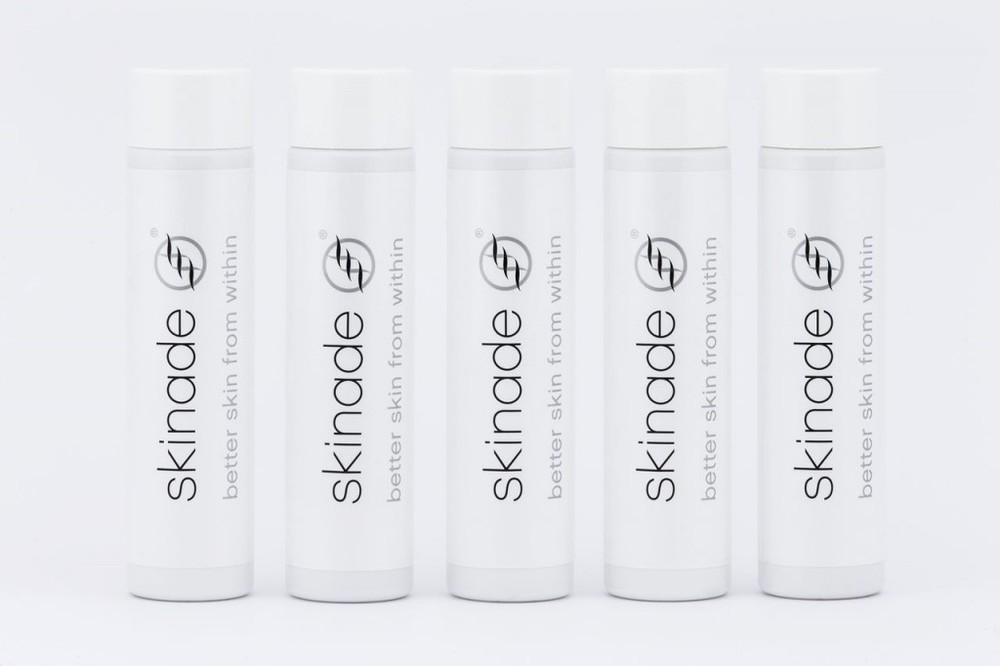 What is it? Another of these 'beauty drinks' that are popping up like there's no tomorrow just now.

What's the USP? Beauty from the inside-out, by way of a refreshing drink that's full of micronutrients and hydrolysed collagen, omega 3s and lysine (a key amino acid for skin repair, do keep up) to keep skin looking younger, healthier and generally better looking.

Why the name? Like beauty first-aid for skin, that's a bit like lemonade, non?


How new is it? Launched at London Fashion Week just a couple of weeks back, where it was handed out to models and celebs and designers.

I'd try… Yes absolutely, I'd give it a whirl, in fact I'm quietly drinking my way through a stash of it just now. Very chic and slick-looking — more like cleanser than a beauty drink was my first thought, and it feels a bit off to be swigging from a cleanser bottle, but there you go — and it tastes delicious (peach and mangosteen). In terms of efficacy, well, each dose contains 7,000mg of hydrolysed marine collagen. Studies that show the benefits of hydrolysed collagen to the skin usually reckon that 10,000mg is the vital dose to take each day to get results – but that is for collagen in tablet form, from which I gather you only get a 30-40 per cent absorption rate. Meanwhile, Skinade's collagen is in liquid form which I'm told makes it much more easily absorbed by the body – an absorption rate of 80 per cent. In which case 7,000mg a day ought to be plenty. The main drawback as far as I can see is the price, which is £15 for five bottles – for stockists, see skinade.co.uk. If you're going to get through one of those a day, you'll need to kick the cappuccino habit…