SKYN ICELAND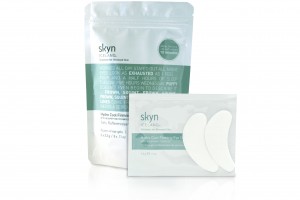 What is it? Skincare to counteract our fast-paced modern lifestyles.

What's the USP? Effective solutions to treat the physiological effects of stress on the skin, using pure and potent Icelandic ingredients.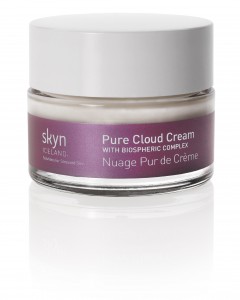 What's the story? Stress was a factor of everyday life for Sarah Kugelman, the company's founder, who has always been a fast-moving cosmetics executive. But in 1995, her doctor told her that if she didn't learn to decompress, she wouldn't live to see her 40th birthday. To add insult to injury, Sarah's stress was not only making her critically ill but also wreaking havoc on her skin. "I had cystic acne, scars and incredible dehydration," she says. That didn't stop her founding the hugely successful gloss.com and selling it on to Estee Lauder but she did eventually take some time off from corporate life to research the impact of stress on skin, in order to develop anti-stress skincare. It was when her travels took her to Iceland that it all fell into place. "Iceland presented the ideal landscape for stress-free living," she says.
Hero product? Hydro Cool Firming Eye Gels (£25 for eight pairs) and Pure Cloud Cream (£41) which is soothing, calming and nurturing: kid gloves for your skin.
Why the name? In Icelandic, 'skyn' means senses, which makes the whole concept much broader than just skincare.

How new is it? A cult brand and CEW-prize winner in the US, launched over here in 2012.

I'd try…? The eye gels, above. Stick them on, then relax for 10 minutes and imagine a soothing glacier… Find them at www.marksandspencer.com/beauty