SO PURE SKINCARE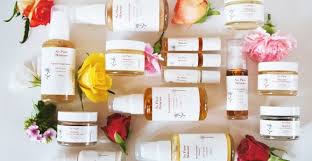 What is it? 'Bio-ethical' skincare that's hand-made in small batches each month.It's a family-run business based in Warwickshire and founded by Geeta Sood, who began by concocting a natural balm to treat her son's eczema when he was six months old. The balm became popular with friends and family and the business grew from there.

What's the USP? All-natural, mostly organic ingredients (with no parabens, phthalates, silicones etc) and no plain water, either – instead, the brand uses floral 'nectars' which have therapeutic benefits.

Hero product? The hydrating-and-softening Rejuvenating Body Elixir, £27, www.sopureskincare.co.uk. Or indeed the Healing Hand and Body Balm, which is £3.50 for a 10ml sample, for £18 for a pot.

Why the name? Because that's what it is.

How new is it? Launched in December 2013