Spa Review: The Spa at Bedford Lodge Hotel
19th February 2018
An invitation to try 'dry flotation' doesn't come along every day. I'd never heard of the treatment, let alone tried it, so keenly signed up to give it a whirl at the spa at the Bedford Lodge Hotel
The hotel is a smart, four-star place on the outskirts of Newmarket, and the spa is really popular — trying to snag an appointment on a Saturday morning took a good deal of planning. The house was originally a Georgian hunting lodge, and became a hotel in the 1940s.
The spa is modern and absolutely delightful. It's super-stylish, with places for hanging out, relaxing or chatting with friends. Here's the main pool, with sunshine streaming in, and below, some snaps in and around the spa.
How gorgeous is that sauna, below? There was also a jacuzzi on the roof terrace which I didn't manage to get a shot of because even on a freezing winter morning it was constantly full of people, laughing in the rising steam.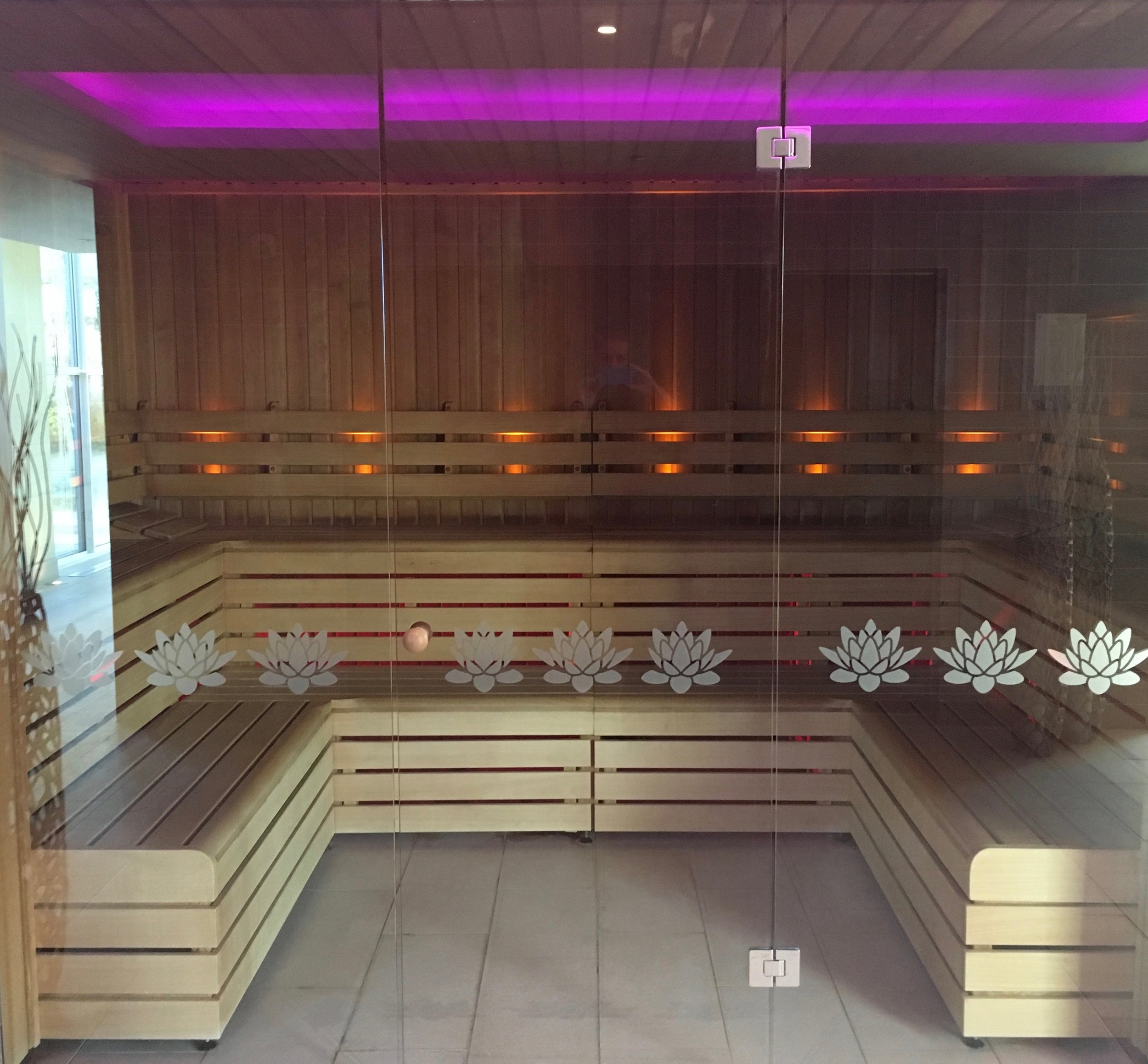 But back to the treatment! It's done using what at first looks like a large treatment bed with a hard surrounding edge. This flotation bed is a cunningly designed piece of kit that allows the feel and deep relaxation of flotation without the hassle of the real thing. Note that sheet of flexible-foil wrap under the towel. I'll come back to that in a sec.
Anyone as old as me may remember that flotation tanks were huge in the wellbeing world of the 1990s (one made it into an episode of Ab Fab in late 1992 as one of Eddy's latest wacky fads, you can find it online) but they weren't for the faint-hearted or claustrophobic. You had to climb into a huge dark tank filled with warm water that was salty enough to support your body weight, then lie there listening to whale music for an hour… I loved these old isolation tanks for the super-deep relaxation that they delivered but the whole process was a real palaver. Dry flotation looked like an interesting alternative.
What the treatment is like
First, I lay down on the towel, and Victoria, the therapist, gave me a light body scrub, then she whisked out the towel from under me, plastered me with a good layer of marine mud and wrapped me up in that foil blanket, put a towel over that, wrapped the thick waterproof sheet thing (below) over everything then pressed the button that lowered me and my package of wrappings into the tank.
It felt bizarre, because I was nice and dry (well, apart from the mud) and my head was secure on the head-rest, but the rest of me and my wrappings were floating, or at least balancing on a waterproof membrane through which I could sink into the warm water beneath. The tank isn't that deep; I couldn't move much, being trussed up in foil, towels etc, but if I wiggled and jack-knifed my body, I could touch my bottom on the bottom. But exploring the tank, I realised, was a waste of good relaxation time. Victoria popped a pad over my eyes and left me to it for 20 minutes or so, during which time I had a really good doze. I'd say it doesn't take you into as deep a state of relaxation as an old-style flotation tank would do, but it was an impressively therapeutic for a short-ish treatment.
After that, I had a shower to wash off the mud mask, which left my skin feeling amazingly soft.
Would this treatment suit you? It might well if you're the sort of person who wants a spa experience that is relaxing but doesn't involve massage or a facial. I love body treatments of all sorts, and thought this a fine treat. My daughter, who came to the spa with me, opted for a massage which was really disappointing – so gentle that it was just like annoying stroking, despite her asking the therapist to use more pressure. But as I said earlier, the spa seems really popular – it is certainly extremely busy and booked up, so perhaps she was just unlucky.
The Spa at Bedford Lodge Hotel; Tension Release Flotation, £60 for 60 minutes,